There have been a few moments recently where I have behaved ridiculously, and they have all been in front of my children.  They have all been because of my children actually.  Initiated by anger, encouraged by frustration, anchored by exhaustion and complete lack of ideas for sensible responses, my actions have caused my children to wonder if I have been sipping on some 'crazy juice'.  While attempting to have a serious conversation with my son, he growled at me and left the room.  I followed him to the next room and he ran away from me again, to which I yelled out "Well if you are leaving, then so am I!" I marched straight to the closet, put on my coat and stomped my feet down the stairs.  I was planning on making a big exit and slamming the door when I stopped my self wondering, 'Where am I going? Do I plan on stomping down the street? It's nearly dark and the bears are awake!", so instead I sat near the front door pouting.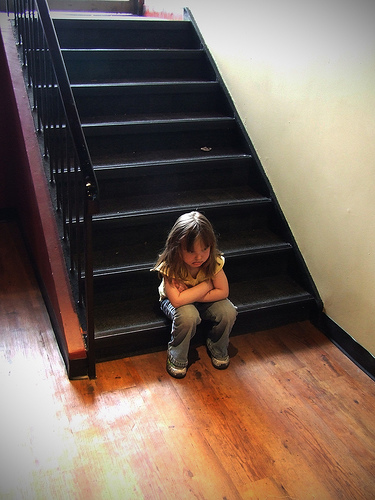 On a different occasion, while eating lunch out on the town, my daughter started being really naughty.  We try to eat pretty healthy at home, so when we go out to eat we let our kids have pop or other treats.  In the moment, I could not think of a good reprimand and this came out instead, "If you do not stop what you are doing, I am going to drink your pop!"  Well surprise, surprise, her behaviour got worse.  I grabbed her drink and sat there drinking it through her straw with a 'How do you like that?' look on my face. I am proud to say that my sister was also with us to witness my ability to act mature under pressure.
I think moments like these are the reason why people say you should not feel guilty for taking time away for yourself.  Making time for you makes you a better mom because your brain cells will be sharper and refreshed, allowing you to act your age, and not like a toddler, as I have been doing.  Tomorrow is a new day, and I shall try again.