Without looking at the calendar, I would not have known July is just around the corner. The weather is just not cooperating with the season. Why is it still so gloomy? I want to get a suntan and show off my body in a bikini. It is safe to assume I will not get this opportunity soon with the sun playing hide-and-seek every alternate day.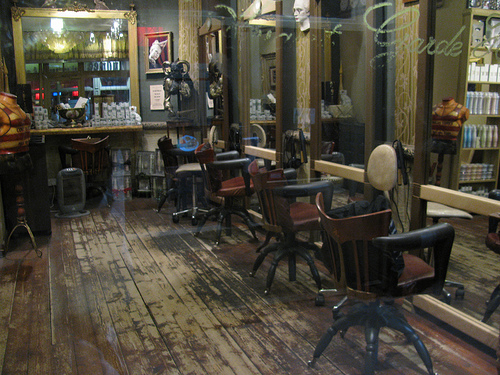 However, there is still one thing I can do before heading down to the beach – I need to get a haircut. In my opinion, a new hairstyle can make one look completely different. I remember last summer I had this long, thick hair which took hours to dry off. Compelled by both my hairdresser's urges and my eagerness for a big change, I decided to break up with my long hair. Surprisingly enough, I quickly fell in love with the new comer although one of my guy friends said that he liked girls with long hair more than short. Oh shoot, he just hurt my feelings. It wasn't because I had feelings for him, but the fact that he told me so directly without even thinking about my feelings. Who would say things like that? Geez. Guys are sometimes really stupid. After that, I asked more friends about my new haircut and found out that the majority thought it suit me relatively well. I really appreciated those compliments.
Anyway, now I am at the point where I am not sure whether I should keep my hair long or short. It is always quite a struggle for me to decide, because I am afraid of the result. This is probably why so many people have nightmares about getting a bad haircut! Plus, my hair just grows very quickly. Very soon, it will become like a sponge again (very thick). I'm pretty lazy. I do not want to give up my beauty sleep, so I just take a shower at night and wake up with a pretty messed-up bundle of hair. And yet, after only a few combs — that's all the 'styling' I'm prepared to do — I'm good to go. Therefore, I usually look for hairstyles that do not require much work such as gelling or blow-drying.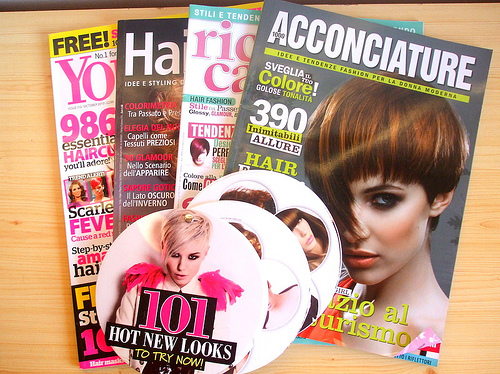 After looking through magazines, I have come to the conclusion that regardless of long or short, there are popular looks for every 'do. With so many different hair styles out there, the most important point of searching is to find the one that you like and willing to give a shot. Ladies, we gotta be more confident in our decisions. It's our life after all, not someone else's. If someone — tactless guys included — does not like your hair style,  it's not the end of the world, because there is surely someone else that does; similarly to dating!