Forever a summer favourite of mine is taking in outdoor concerts.  And thanks to the Burnaby Blues and Roots Festival, Deer Lake Park in Burnaby, BC has become a favourite venue of mine.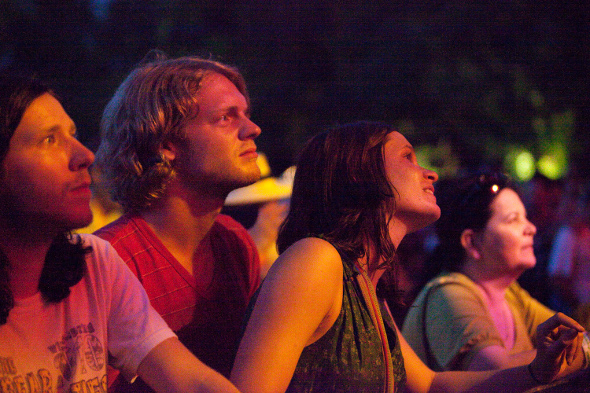 I mean really what more could you want:
lakeside setting
space for two stages
a sloping lawn leading down to the main stage
a relaxed atmosphere
And Burnaby generally outfits the park well for the event:
plenty of clean washrooms
hand sanitizers, post washroom use
water bottle filling station
cool down, sprinkler tent
the all important beer tent
artisan tents
and plenty of options for food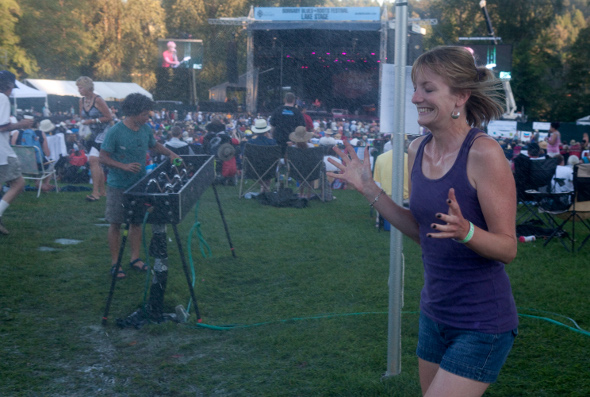 So I was pretty stoked to learn that they have a whole outdoor summer concert series in the park this year, in addition to Symphony in the Park (a free event from 7:30 – 9:30 pm on Sunday July 15th, 2012) and the 2011 Burnaby Blues and Roots Festiva (2 – 10 pm, Saturday August 11th, 2012, ticket info).  Here's the Concerts in the Park line-up:
Foster the People ~ Monday June 25th, 2012 at 5:30 pm ~ tickets still available
Florence and the Machine ~ Friday July 20th at 5:30 pm ~ sadly sold out, but Hannia & Megan will be there, so they'll tell you all about it!
Gotye ~ Friday August 31st at 5:30 pm ~ tickets still available
Been pretty good so far at sharing my tickets this summer, but hoping to myself make Gotye, in addition to the Symphony in the Park and the Burnaby Blues and Roots Festival.
Hope to dance up a storm with some of you there!
Kisses,
Emme  xoxo
PS. In Full Disclosure: As always, the opinions and thoughts shared here are our own and honest ones. We are bought out by no one. In the spirit of disclosure, it should be noted that on Burnaby Culture often gives us tickets to their outdoor concerts.