Megan's post with her Summer To Do List has inspired me to make a Summer Resolution of my own.
Without going into why, I have had a year where I have been more alive then ever, traveling the world, and a year where I have completely hermitted, hiding from life.  After finally landing back in Vancouver, I have been finding it difficult to kick the habit of hermitting when not traveling. Oh I have had my list of excuses, including exhaustion, a concussion, food poisoning, and a ridiculously long 'to do list', but I have got to stop ignoring my personal life.
Self realization is a healthy thing and I am proud to say I recognized I had to give all this hermitting the boot. The last two week I have been doing just that ~ attending events again, finally letting people know I was back in town, and being sure to eat healthily.  What I still had been neglecting was my old routine of fresh air and exercise, and it was taking it's toll on my stamina and psyche, so this afternoon I decided enough was enough and strapped on the roller blades.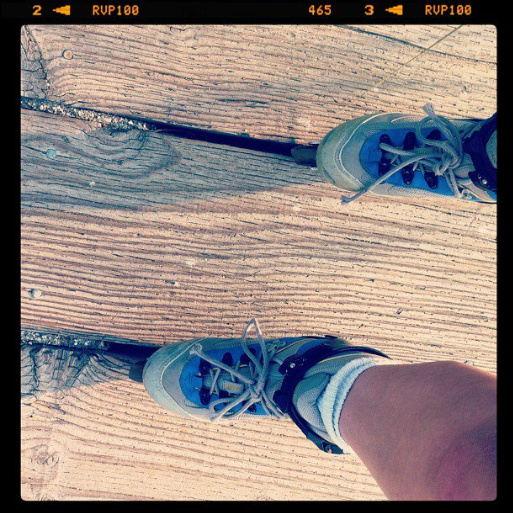 Amazing how much better I feel after a bit of exercise, fresh air and sunshine.  Now to keep this up, and promise myself to be sure to take a bit physical, fresh air 'me' time each day.  To help stay on task, I promise you all an instagram photo-a-day (to EmmeRogers) of my escapades.
Cheer me on, if you see me start to dawdle.
Kisses,
Emme xoxo