After answering a call to help a friend, I received two of the greatest gifts.  An unexpected, totally tranquil afternoon, and delectably long movie star eyelashes!  I was even a model for a day!  Well, not the runway, front page of a magazine type, but the kind of model a student practices their craft on.  My extremely talented make-up artist friend, Leanne (LeLe), decided to expand her business by learning how to do eyelash extensions.  At the time I had no idea what was involved in that, but agreed to let her learn on me.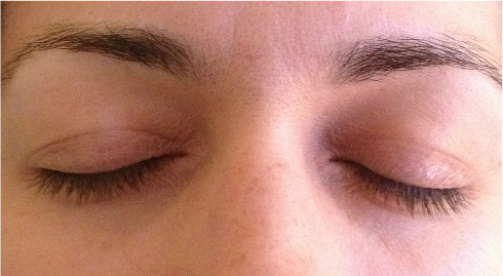 I thought I might be sitting in a chair under harsh lighting, but the first thing I had to do was lay down on a massage table. I was then covered in the softest blanket, lights were dimmed, a soft lamp was placed by my head and soothing music started to play.  An anti-wrinkle moisture pad was placed under each of my eyes (massive bonus!). My lower lashes were then taped down.  This part felt a little weird, but it's necessary so your top lashes don't stick to the bottom ones once the glue goes on.  Then, the most amazing part…I was told not to speak because it would move my face and eyes around too much!  This was going to take around an hour and a half, and all I had to do was lay there, be comfortable and not speak.  What a departure from my daily grind here in LA!  You bet I fell asleep! How could I not, when you add to all of that, my friend gently running her tool through my eye lashes, similar to that nice feeling of someone playing with your hair, attaching each individual extension, then puffing a soft flow of air using a little puffer to help the glue dry.   I immediately thought back to the day Emme and I spent at the Whistler Scandinave Spa, where talking was also prohibited. Hmm … now that I think about it, eyelashes were also involved, as I forgot to remove my makeup and still have flashbacks of Emme pointing and silently laughing an actually quite deafening laugh at the mascara running down my face!
When LeLe was finished she held up a mirror for me to see my new eyes.  Va Va Voom!  Something I thought only the celebrities did, had now become available to me.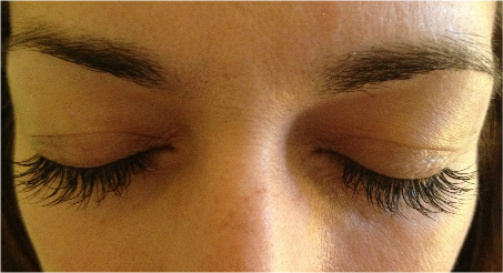 I have since discovered that many women get eye lash extensions.  Many of the eye lashes I have admired on others, are not even real!  I have had a lot of fun with mine.  Waking up in the morning looking gorgeous is probably the one factor that might have me addicted to keeping this up.