Hello all you sexy cats,
Yes, this is the same Emme Rogers that co-founded Sexy in Van City with Lola May.  Am I still writing there?  No, but Kittyn is and I am sure she'll put her own cat spin on all that is sexy in van city.
So what am I up to?  I know you're just dying to be filled in on all the gossip.  Well it's simple really, it's time to return to my goal of telling the story of the absurd that is my world.  To recap:
…this is the story of the shenanigans and debauchery that my friends and I get up to here in Van City – the good, the bad, the hysterically funny and embarrassing moments in our lives – trust me there are a lot of them. The bizarre has a habit of following me.  My friends describe my life as a bit of a soap opera and for years they have been telling me I should write my stories down, so I am finally doing that …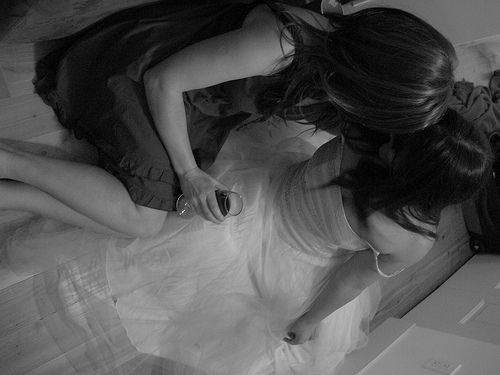 The one big difference here is that I want to finish these in print.  I started my first novel, 'Single in the Suburbs' a few years back in France.  It's time to finish it and get started on a sequel, 'My Gran, the Junkie'.  So this blog is my path to getting there.  It is the crazy goings on that inspire my ramblings, including all the wonderful characters and settings that I encounter along the way.  It's the fabulous people that surround me, keep me motivated and attempt to catch me when I fall.
One thing that I discovered through writing Sexy in Van City is that no matter how different we are as people we often end up tackling many of the same challenges and similar moments of 'this only ever happens to me'.  I thought I was sharing the mortifying moments that connect us as women, but what I discovered was that I was telling the mortifying moments that connect us as people. I thought that it was important for empowerment to remind women what sexy beasts we all are, but discovered that it was both men and women that needed reminding of just how sexy they are.  So as I continue on my journey, I promise you two things:
One – I will continue to share just how human I am, no matter how many shades of red it makes me turn.
Two – I will continue to remind you just what sexy devils you are, whether you are female or male and on that note I will start to share a few more stories about the male heroes in my life.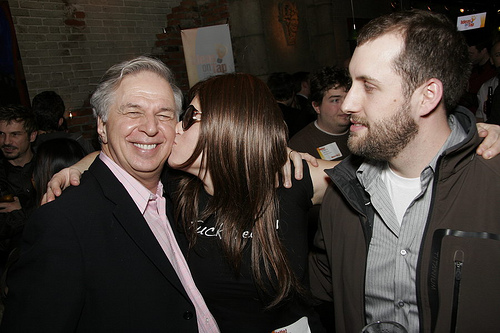 I just ask one thing of you. Remember:
Now before we begin, I must start with a legal disclaimer.  As they say in the movies – any characters that bare likeness to you is a mere coincidence.  Should you see such a likeness, it is possible that you've fallen and hit your head and are now suffering from a concussion.  If that's the case, you'd be wise to seek medical attention.  Alternatively you are suffering from delusions of grandeur – get over yourself – you really aren't all that exciting that I actually want to spend my time gossiping about you and what you did last night and with whom – unless it was with me, of course.
Love and Light,
Emme
PS For those of you seeking a blast from the past, just scroll through 'My Little Black Book' (aka the calender) for dates earlier than March 2009 and you will find all of mine, Sid's, Sir Von Ritter's and Fuzzywiggle Furrypant's old Sexy in Van City posts.