Hot Cheese : Bringing Happiness to Your Taste Buds
There is nothing my taste buds love more than hot cheese! Especially flavourful hot cheese. This is one reason I love roamancing travel and indulging in all things Swiss.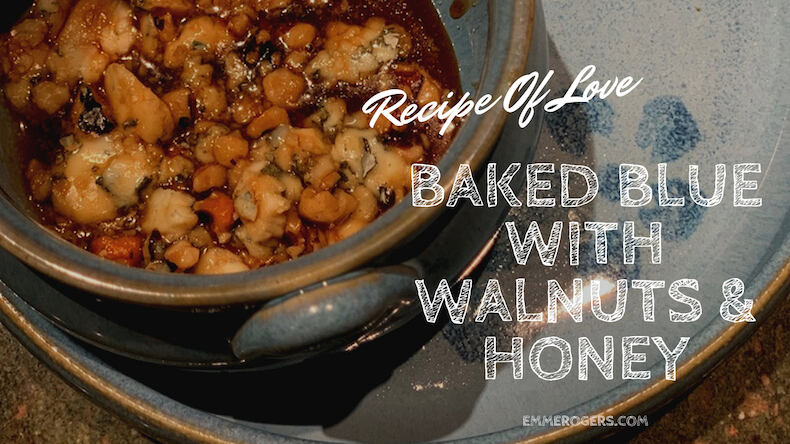 So what better way than to save Christmas Day going awry, thanks to the flu, then by making a Christmas luncheon board containing not one, but two forms of HOT CHEESY GOODNESS. Those ooey gooey concoctions included Baked Brie with Ginger and Pears (the recipe of which I shared here) and Baked Blue Cheese with Walnuts and Honey. Read on below to find this latter super simple and oh so tasty recipe!
Baked Blue Cheese with Walnuts and Honey Recipe
Ingredients
Step-by-Step Recipe
Pre-heat oven to 300 degrees Celsius.
Cut a chunk of blue cheese and crumble it into small bits in the bottom of a small oven proof dish.
Add a tablespoon or so of walnuts to the blue cheese in the oven proof dish.
Drizzle a teaspoon or so of honey over the walnuts and blue cheese.
Stick in oven until the contents have melted together in an ooey gooey mess. About 5 minutes.
Enjoy!
This is super tasty to dip slices of apple and pear into.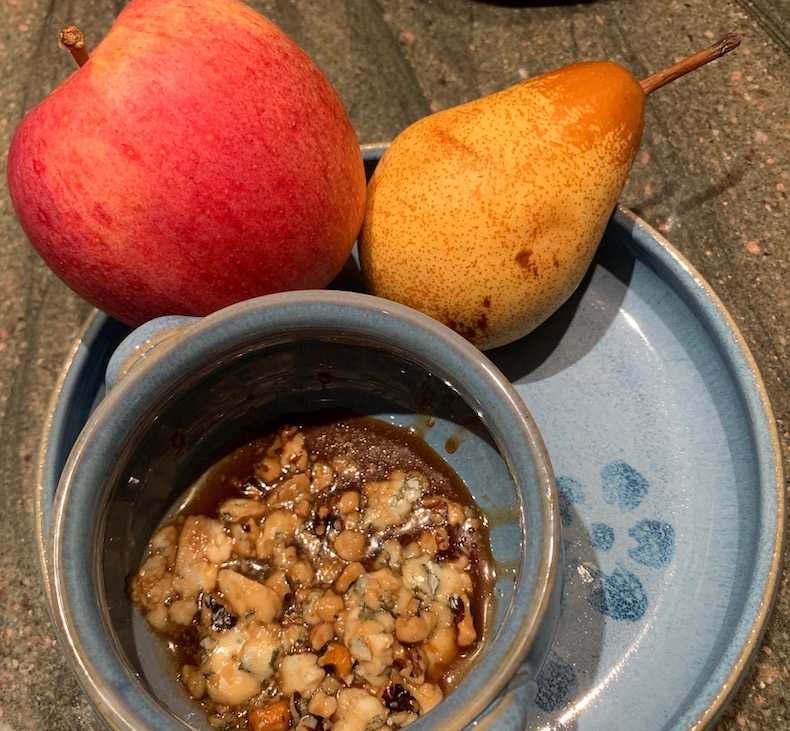 If you have a favourite baked blue cheese recipe, tell us about it in the comments below.
As for the Rest of Our Christmas Luncheon Board of Goodies …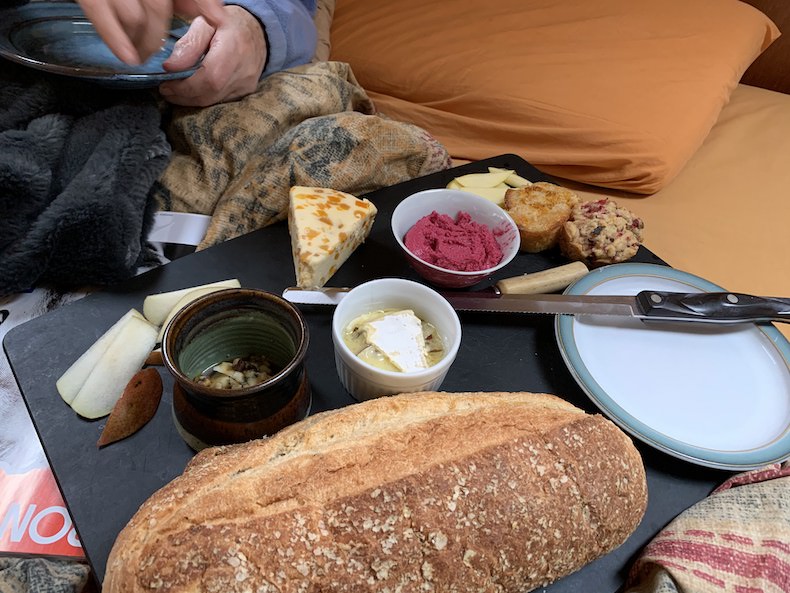 Here was the rest our little makeshift Christmas luncheon in bed:
Christmas Morning Cranberry Muffins from the Muffin Mania Cookbook
Mandarin Orange Muffins from SideChef.com
Baked Brie with Ginger and Pear (recipe linked above)
Baked Blue Cheese with Honey and Walnuts (recipe above)
Beet Humous (with some minor modifications) from Canadian Living Magazine's January / February 2020 issue
Potato Scallion Bread from The Village Bakery in Dundas, Ontario
White Stilton with Apricots
Sliced Apples and Pears
Not bad for missing out on the typical Christmas feast.
Pin this recipe to save it for your next hot cheese craving!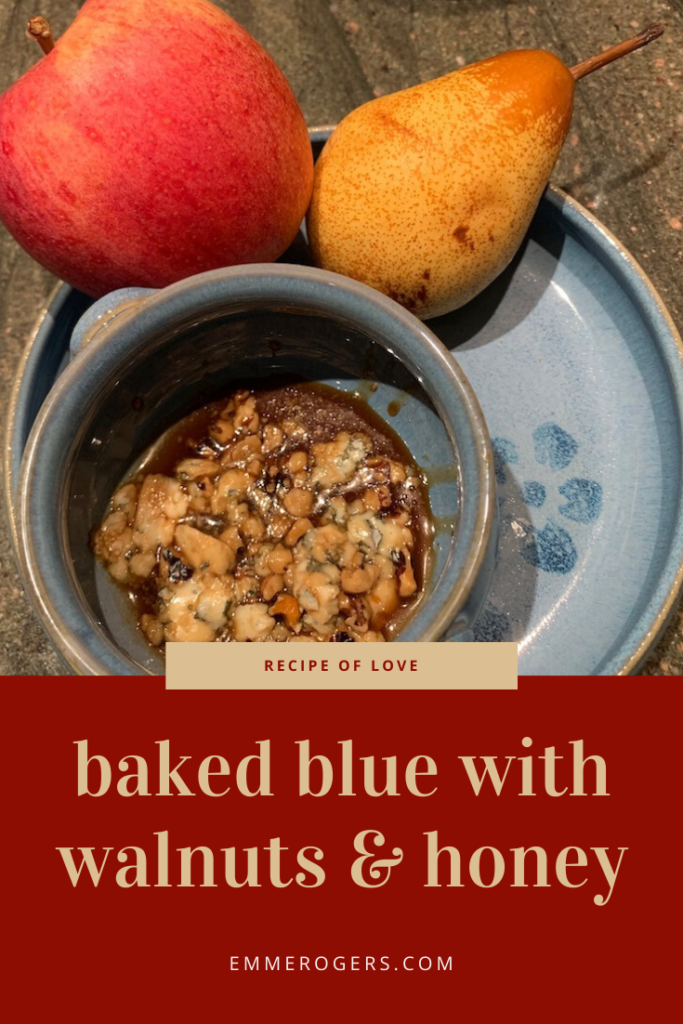 ---
Disclaimer: There are affiliate links in this post. If you make a purchase after clicking on one of these links, I may receive a small commission at no extra cost to you.