Sometimes the tastiest discoveries come from plans going awry. Such was the case with our Christmas Day, when I first concocted this Baked Brie with Ginger and Pear recipe.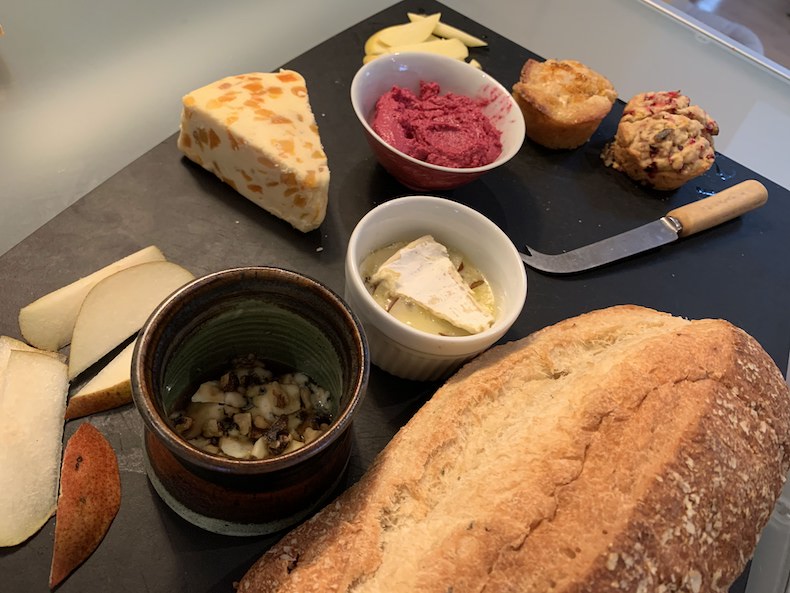 When Christmas Day goes awry, make a hot cheese dish!
Our plan had been to join the Christmas Day festivities at sisters, but the flu got the better of our mom, transitioning Christmas into a quiet day for mom and I, of just the two of us and our furry family members.
I knew mom was not feeling much like eating, but to add a little festive atmosphere into our day, I decided to make up a little Christmas luncheon board of goodies that I hoped she may just eat or would at least put a smile on her face.
Our Christmas Luncheon Board of Goodies
Our little makeshift Christmas luncheon included: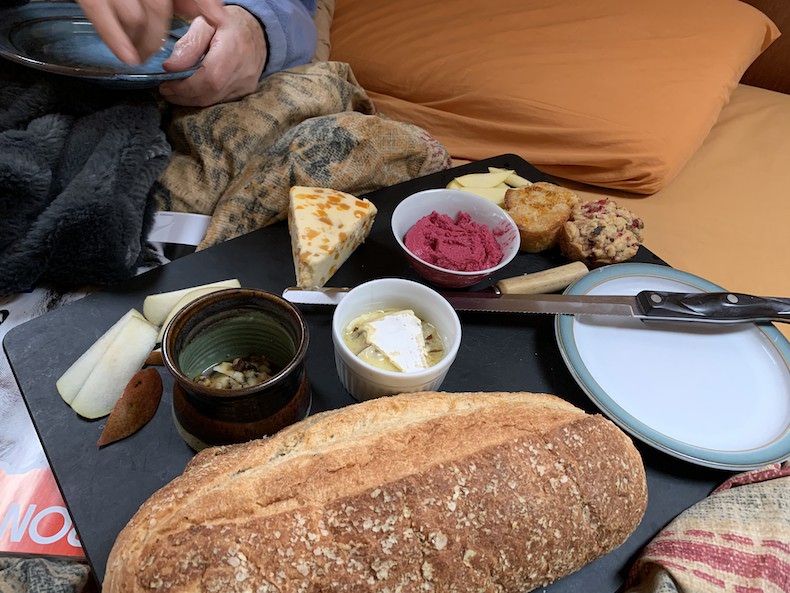 Simple, tasty, and gave mom and I that healthy, festive treat that we were both craving.
Baked Brie with Ginger and Pear Recipe
Here's the recipe for the Baked Brie with Ginger and Pear, that literally took me just a few minutes to make.
Ingredients
brie cheese
ginger compote
pear
Step-by-Step Recipe
Pre-heat oven to 300 degrees Celsius
Cut a chunk of brie and slice it in half (through the soft portion of the cheese).
Place half of brie in a small oven proof dish, curd side down.
Spread a dollop of ginger compote over the top of the brie in the oven proof dish.
Chop a slice of pear into small chunks and place on top of the ginger compote.
Place remaining half of the chunk of brie, soft side down, on top of the ginger compote and pear chunks.
Stick in oven until brie is nice and runny. About 5 minutes.
Enjoy!
If you have a favourite baked brie recipe, tell us about it in the comments below.
---
Pin this recipe to save it for your next hot cheese craving!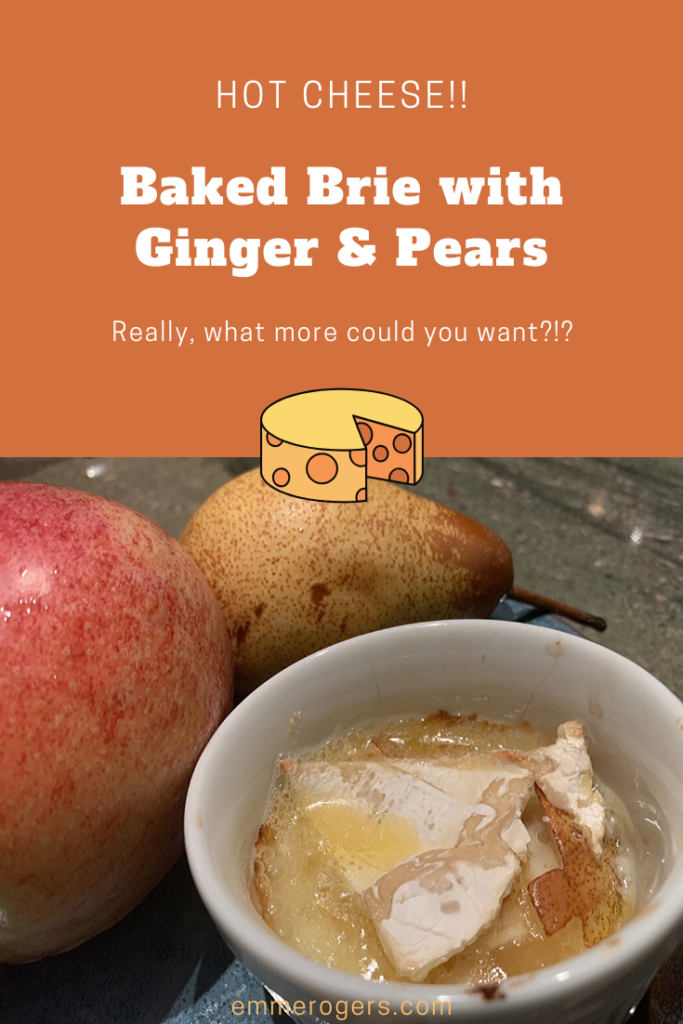 ---
Disclaimer: There are affiliate links in this post. If you make a purchase after clicking on one of these links, I may receive a small commission at no extra cost to you.