Long live the DIY project! When it became apparent that face masks were going to be needed on an everyday basis, and that laundering would be involved, I quickly realized that my family would need more than one each. Through some shopping around I found a pack of 50 Fruit of the Loom face masks with each one ending up at only $1 each. To make these fun and cheerful to wear, we decided to tie dye them. Thinking that others might enjoy these too, we recorded our steps on how to tie dye face masks, so as to share the process with all of you!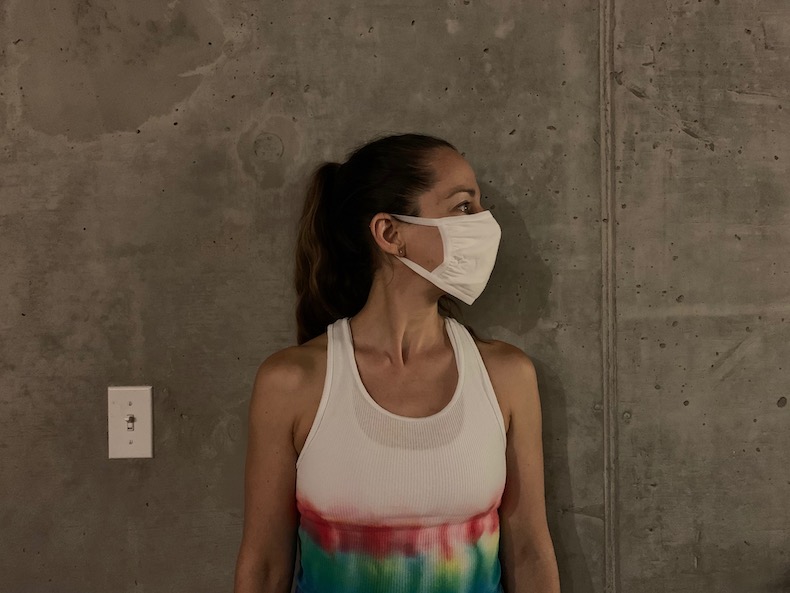 Shrinking Your Face Mask to Fit Your Face
My daughter discovered this shrinking technique after ordering bikinis in the mail that were just a bit too big for her tiny little booty.
Fill pots with water to boil.
Rinse the masks under cold water.
Add masks to boiling water and turn off the heat completely.
Let the masks sit in the pots for 15 min.
Put them in the dryer for a full cycle or until completely dry.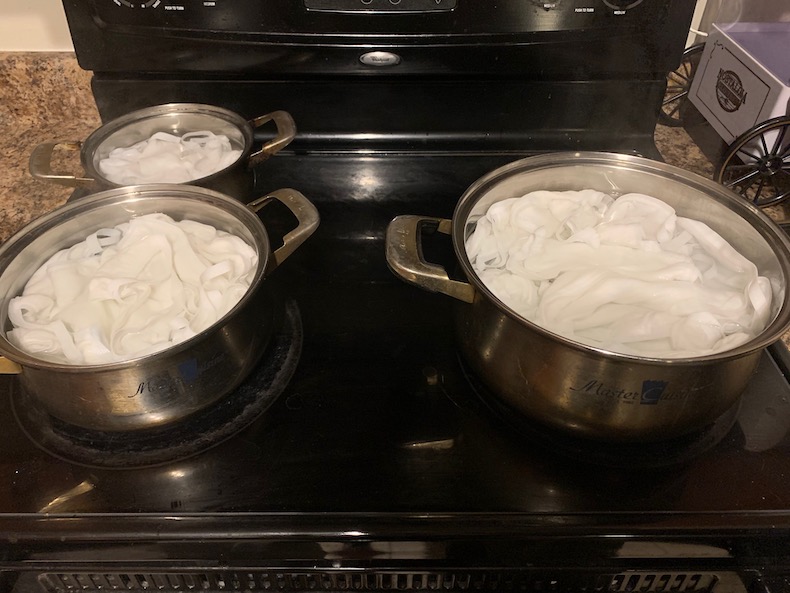 Tie Dye Supplies
In addition to white face masks, you will also need a tie dye kit. I found one that came with plastic containers for a method where you only need to microwave what you are making for 2 min, then let it sit for 15 min and it's done! I used the Tulip One-Step Tie Dye Party Kit. Any tie dye paint will work, just make sure you read the instructions on processing times for what you have. Since masks are so small, you won't need a lot of paint. You will likely have enough left over to dye some shirts too (or socks, pillow cases ~ and whatever your new tie dye passion desires)!
A few other items you will want to have on hand for the tie dye process:
gloves (to protect your hands from the dye)
a plastic sheet (like a plastic table cloth) to cover your work surface (protecting it from the dye)
elastic bands
paper towel
fork
spoons
bowls
vinegar
salt
Depending on the tie dye kit you purchase, some of the above items might be in the kit.
Now for the fun part…
Video Step By Step Tutorial Demonstrating How to Tie Dye Face Masks
A few of the tie dyed face masks that we made!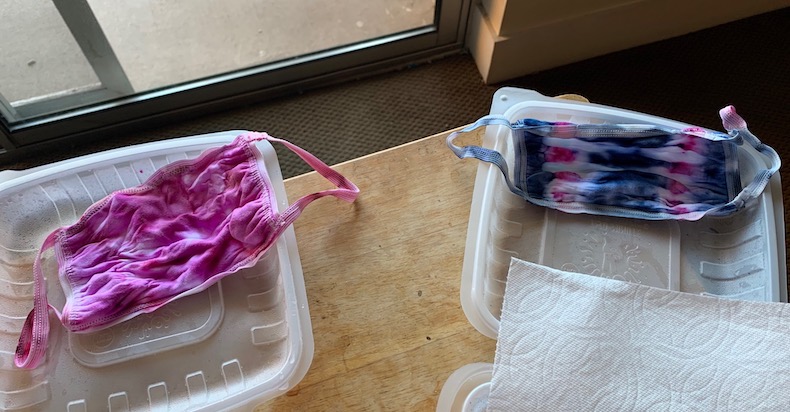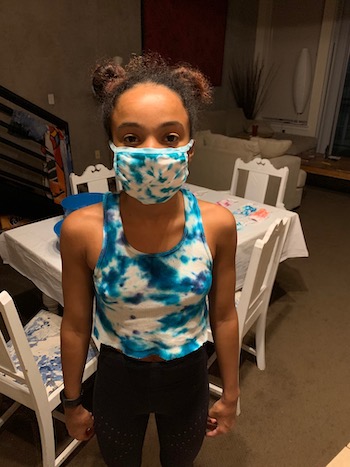 Enjoy your DIY adventures! The best part is the surprise when you unwrap your tie dye project, because you never know exactly how it will turn out.