I love Swiss breakfasts! One of my favourite Swiss breakfasts to tide me over for an active morning in my Swiss travels is Bircher Müesli.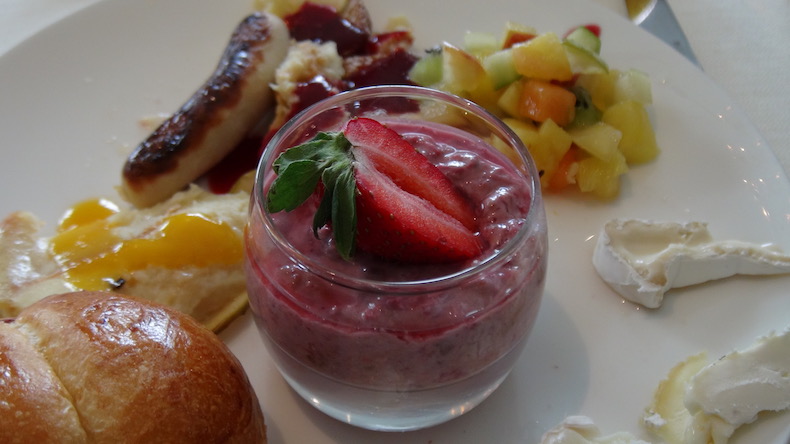 For those of you unfamiliar with this healthy and filling Swiss breakfast it is a traditional Swiss food often made with oats, yogurt, milk, apples, nuts, berries, cinnamon, and honey, that was never intended to become a Swiss breakfast staple.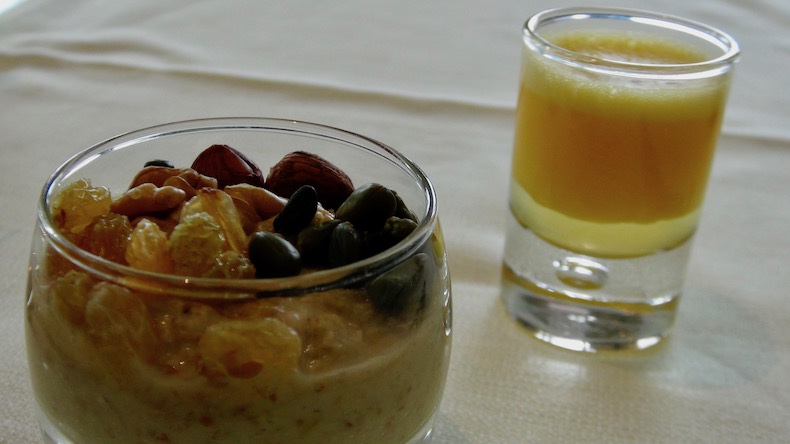 History of Bircher Müesli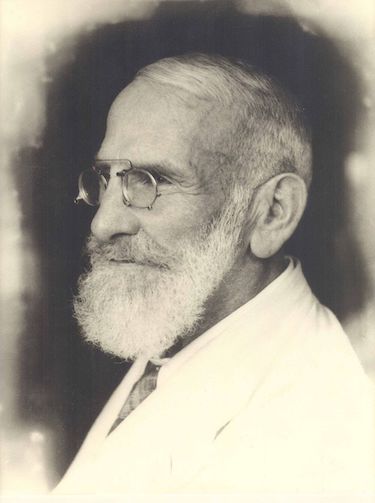 Developed by Swiss doctor Maximilian Oskar Bircher-Benner, Bircher Müesli was his Apfeldiätspeise (apple diet dish). The name muesli came later, derived from the German word 'müs' for 'porridge'. Dr. Bircher-Benner's recipe combined a small amount of oat flakes and water with chopped apples, lemon juice, condensed milk or cream, honey and chopped nuts, with the original main ingredient being apples as oppose to oats. The original recipe was served at the beginning of every meal at Dr. Bircher-Benner's own health clinic (that came to be known as the Magic Mountain on Zürichberg), not just at breakfast time. Dr. Bircher-Benner found that much of the sickness experienced by his patients (starting with those he was treating tuberculosis) could be alleviated with fresh air, light exercise and a nutritious diet with raw foods. While this makes perfect sense to many people with chronic illnesses today, at the time Dr. Bircher-Benner's ideas were quite revolutionary and not at all popular among his colleagues.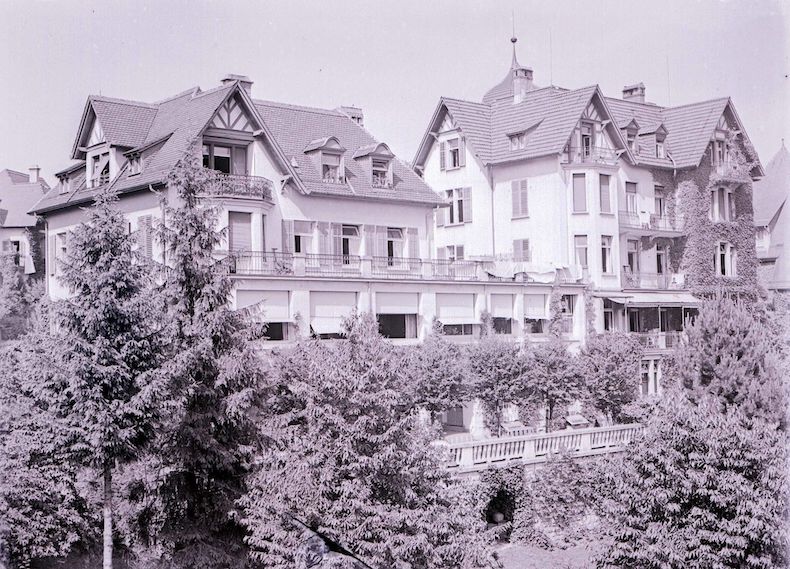 I did not know any of this history of Bircher Müesli when I first started eating it and enjoying it, but it makes so much sense to me. You see I have been living in constant pain for the last 6 1/2 years thanks to a car accident, and I have learned in that time that diet, light exercise, and time in natural settings help me with my pain management. These are all reasons why I love visiting Switzerland. Their healthy way of living does a lot of good for me – physically and mentally on my visits. I've known the food in Switzerland has helped me feel good on my visits, but I always chalked this up to there being fewer preservatives in Swiss foods, as compared to foods in North America, along with fresh air and walking that I enjoy when I am there. Now I am thinking that part of my feeling so good on my visits might also be due to starting my days with Bircher Müesli. The Swiss even had a period where Bircher Müesli became a Schweizer Znacht (Swiss supper). This makes tremendous sense, as it is healthy and filling, and much easier to digest before bed than a heavy meal that we so often eat in North America for dinner.
Writing about Switzerland as of late has made me crave a day that begins with a bowl of Bircher Müesli, so I decided to try my hand at making myself some. In researching recipes for Bircher Müesli, I opted to make a version of this Bircher Muesli recipe to suit both my desires and what I had at hand in the house.
Bircher Müesli Recipe
Ingredients for 4+ Servings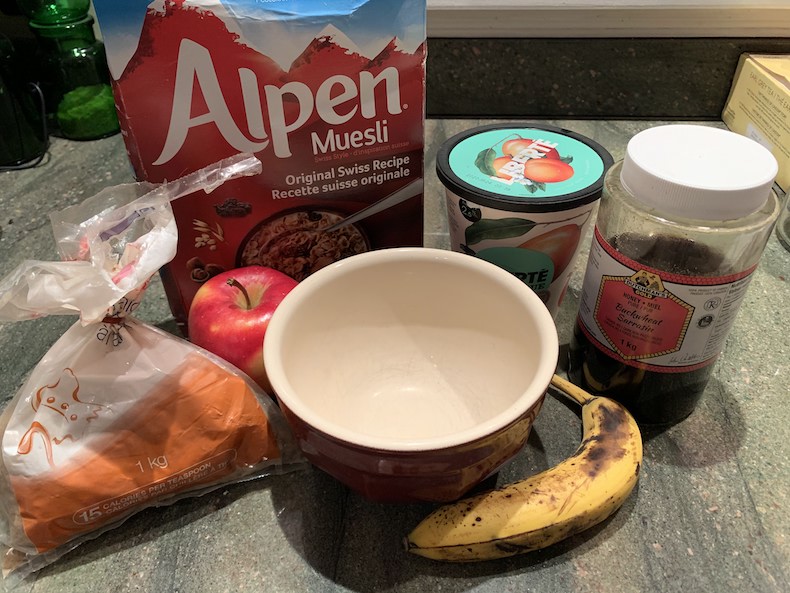 1 cup of müesli (I used Alpen)
1/2 an apple, chopped into bite sized chunks
1 banana, chopped
1/2 cup of milk
1/2 cup of yogurt (I used Liberte apricot yogurt)
1/2 tablespoon of brown sugar
1/2 tablespoon of honey
1/2 tablespoon of apple or orange juice
Step-by-Step Recipe
Mix all the ingredients together in a bowl.
Refrigerator overnight (or at minimum for 1 hour).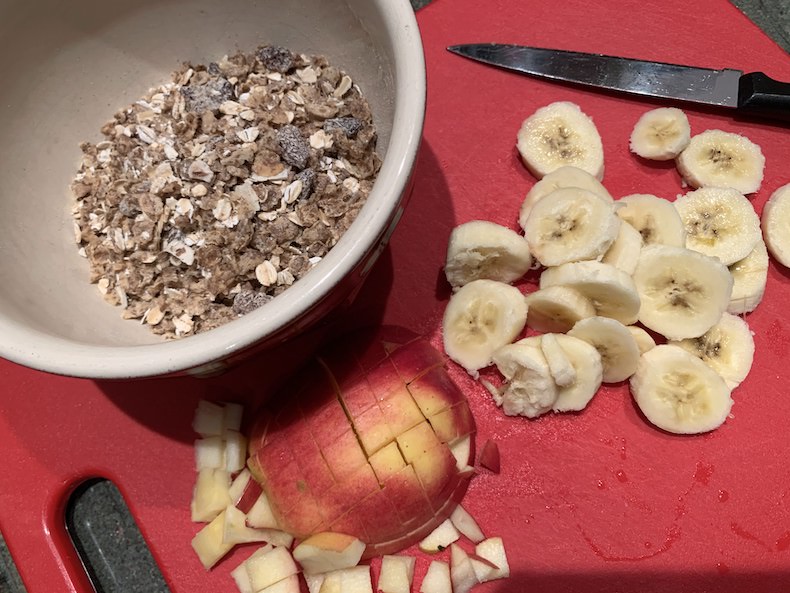 I've been thoroughly enjoying this recipe for Bircher Müesli for breakfast for the past week now. I hope you enjoy it too.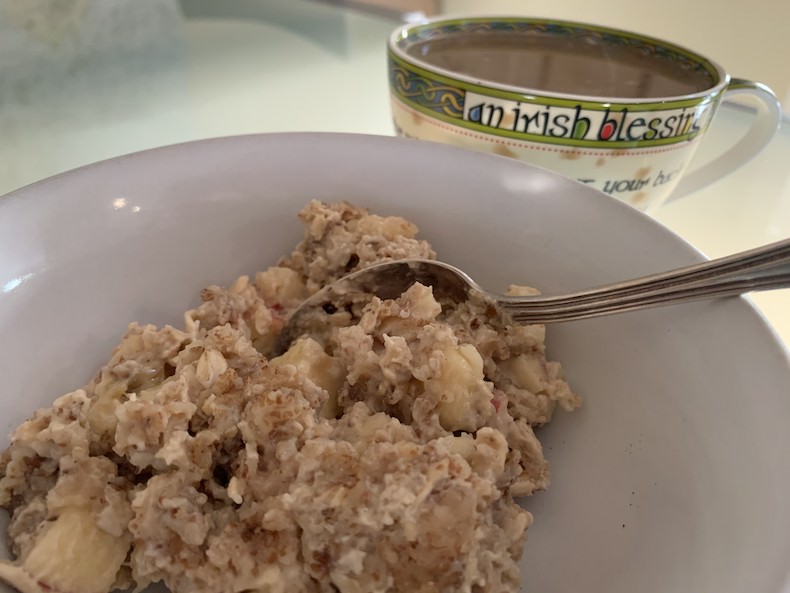 If you make Bircher Müesli in a different way, I'd love to hear about it in the comments below.
---
Pin this recipe to make for a healthy start to your day!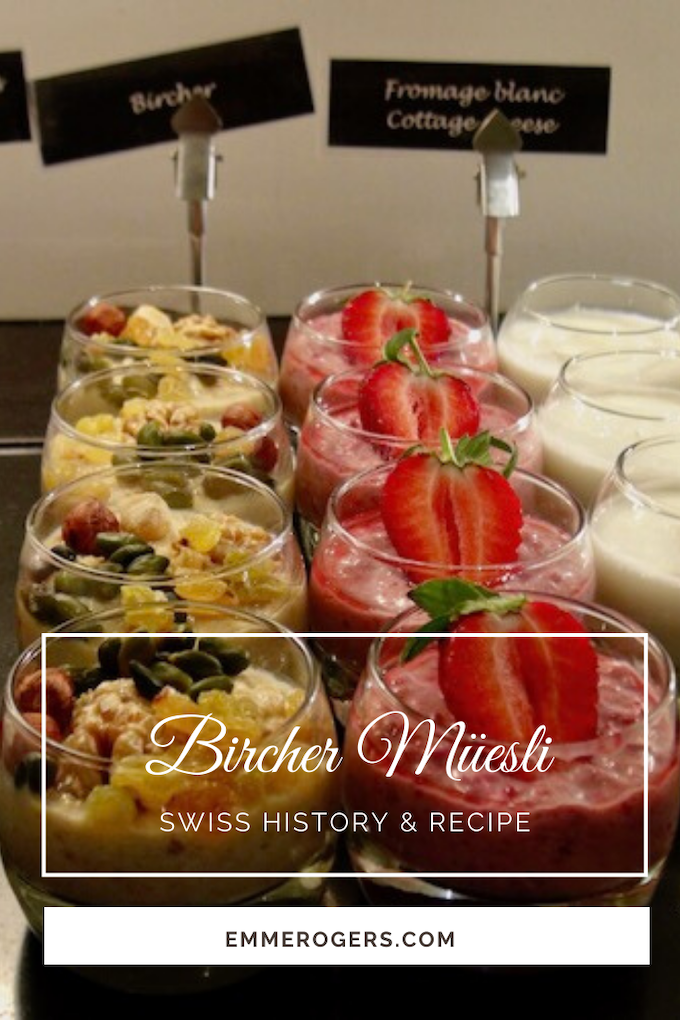 ---
Disclaimer: There are affiliate links in this post. If you make a purchase after clicking on one of these links, I may receive a small commission at no extra cost to you.