I have some pretty clever friends. I was going to say that I take them for granted, but I don't .  I know how amazing they are, but what I appreciate them most for is their hearts and how incredibly good they are to me.  I do hope they know how much I appreciate them.  I do hope I've told them enough.
Today though I want to shed a light on their cleverness, specifically my friend, Mon's cleverness.
You see I suck at making brunch. I get spat on and burnt by the bacon, the grease clings to my hair and the house, my pancakes either end up uncooked on the inside or burnt on the outside, and my eggs … well my eggs are actually good, but leave a big mess.  Now Mon, on the other hand, has a full house with a husband and rug rats (so more pressures on her then me), yet pulls off brunch with ease, including fantastic food and minimal mess.
Her brunch making magic was revealed to me a couple of Sundays ago, and once again I was reminded of her outer brilliance.
Grease-in-the-Air Free Bacon by baking it in the oven.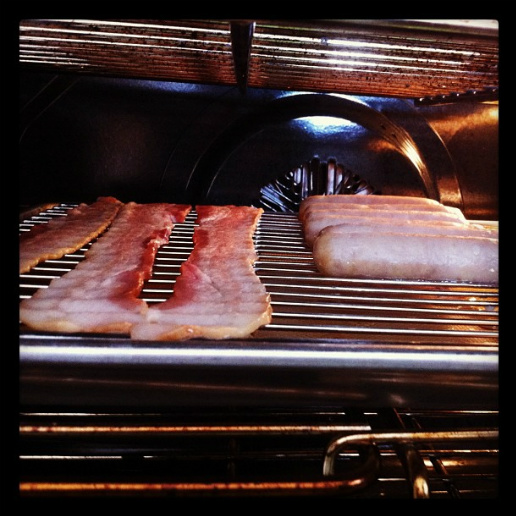 The Perfect Pancakes by keeping them small in this fantastic cast iron griddle found at the Sally Ann.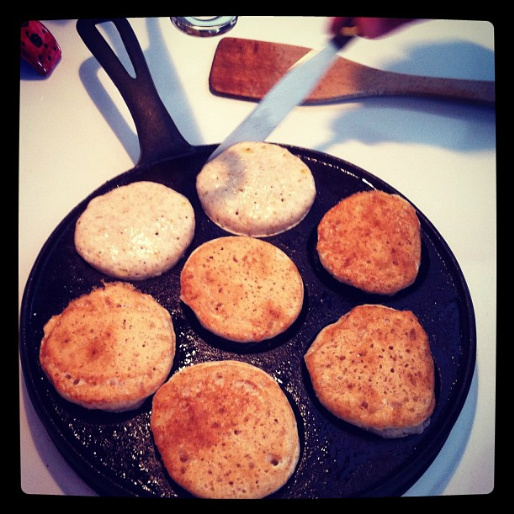 And No-Mess Eggs, by scrambling them atop a wax paper lined skillet.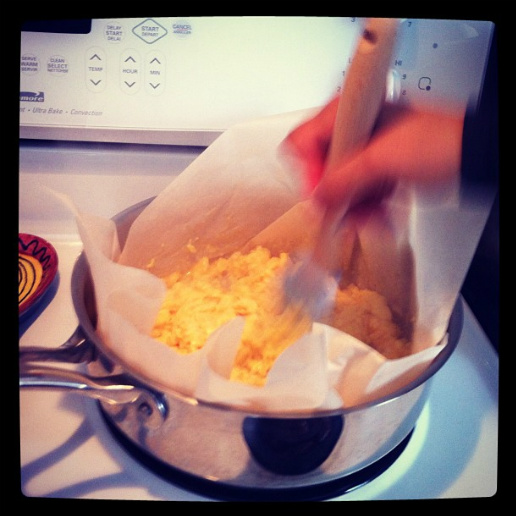 Brilliant!  Very impressed by you Mon in so many ways!
Kisses,
Emme  xoxo