Hey all you delightfully sexy things,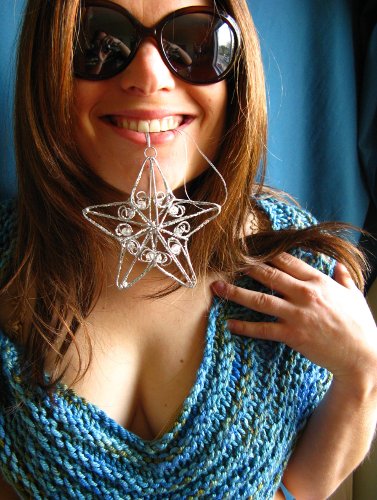 I have been a little remiss in announcing the finalist photos in the running for the brand new $300 Fujifilm Finepix S2000HD digital camera that is currently sitting on my desk.  Not sure if my excuse is that I have been working too much this week or that I am just reticent about giving away such a fine camera to the winner. Huge thanks to Get on the F List for donating the camera and thus putting me in this current state of longing.
At any rate, I do need your help in selecting a winner for this rather desirable camera, as the competition is too damn stiff for me to do it on my own.  So have a look through the photos and vote on your favourites either in the comments of this post (ie *mistletoe kisses* to #x #y #z) or in the comments under the photos in our group pool on 'A Very Sexy Christmas' on flickr.
Voting Rules are as follows:
Voting is open until midnight PST Thursday January 15th.
You can vote as many times as you like on the photos that you enjoy – funny, sexy or just because it makes you smile.
Only restrictions are that you don't vote on the same photo twice and that you don't vote for your own photo.
Photos eligible to win include any by:
@davegolden
@brilliant girl
@mattsimpson.name
@•°o•°o Gina •°o•°o
@JustFab
To vote, comment on the photo with a:
*kisses* or

*mistletoe kisses* or

*You've been kissed by 'A Very Sexy Christmas'*
Don't worry the contestants know this is how voting is done and won't think your hitting on them. If you do want to hit on them you will have to think of another clever way to do so.
This Year's Mistletoe Pics:
#1
#2
#3
#4
#5
#7
#8
#9
#10