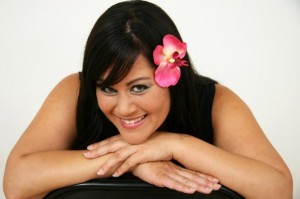 My good friend Kittyn has recently partnered up with former JuiceBox Radio host, Caroline MacGillivray, to launch a new radio show, Sexy in Vancity Radio.  Congratulations gals!!  Very exciting!!!
Former JuiceBox Radio producer and host, Caroline MacGillivray talks about all things sexy in Vancity. An entertaining, engaging and educational show airs on citr 101.9fm on Wednesday nights at 10pm PST.
So guess whose been asked to be a guest on the debut episode?  That's right!  Lil' old me!!!
Join Ms. MacGillivray as she chats up one of the original www.sexyinvancity.com girls, Emme Rogers. What does it mean to be Sexy In Vancity? Emme Rogers, dubbed by Vancouver Sun's Gillian Shaw as "Vancouver's Version of Carrie Bradshaw" chats to Caroline about life as a single girl in Vancity, social media and her new site www.emmerogers.com.
Quite excited about it as I've never guest starred on radio before.
Apparently other tangents might include:
How to make to turn online time into face to face romantic time.
How to save yourself from online addiction before it ruins your relationship.
Not sure that I have ever had online addiction ruin my relationships, but I love to talk and am rather opinionated, so I am sure I'll find something to add to the conversation.
Don't forget to tune into tonight.
Kisses,
Emme xoxo