Something I don't really think I've mentioned before is that I've grown up with depression.  Not personally – aside from at times of morning, job loss or break ups – but in my family.  My Mom and my sister, Bella, have struggled with depression (thanks to anorexic youths) most of life's. As a result, I feel rather strongly about the topic.
Depression is a very normal thing.  It is not something to hide or be embarrassed about – whether with yourself or in your family.  In fact to overcome depression and better understand it, it is so important to talk about it.  It is not all in your head and is not part of your imagination.  It is a very real condition that all of us struggle with to one degree or another at some point in our life's.  It is for this reason that I am so pleased and proud of my friends Raul Pacheco and Isabella Mori for organizing the first ever Mental Health Camp.
What? A conference about the intersection of social media and mental health.

When? 9 am – 6 pm  Saturday April 25, 2009

Where? Workspace:  #400 – 21 Water Street in Gastown, Vancouver

Who? Anyone who suffers from depression or has a family member or close friend who suffers from depression.
A couple of things I have learned from living with depression my whole life and with the odd bout with it myself:
Get Regular Exercise
Eat Well & Healthily
Get Fresh Air & Sunshine
Take a Break & Get Out
Talk About It
Don't be Afraid to Ask for Help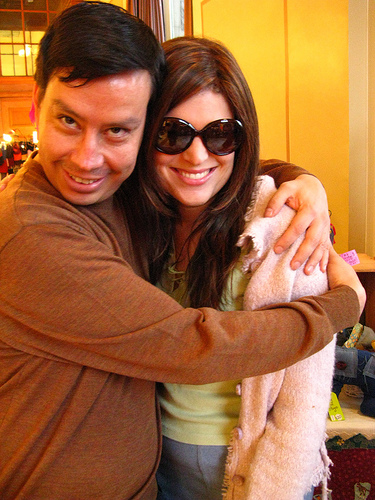 I had a scary little bout of depression a few years back that terrified me, because I knew what was wrong, but I didn't know how to escape from it.  Finally my Dad said to me, "I think your depressed", at which point I burst into tears and said I was.  He saved me that day as it didn't take him long to find the source of the problem – I hadn't taken a proper day off in over two months.
Recently, even though I haven't had any depression, I have been getting a little extra help.  I've been seeing personal coach, Jennifer Priest.  This is the first time I've ever seen or talked to a professional and I wish I'd done it years ago.  I'm loving it!  She encourages me to speak and work through my thoughts aloud and be more introspective. I feel more relaxed, happier and focussed.  We talk about everything from work to relationships to living with depression.
My one piece of advice, if you have depression in your life, don't sweep it under the rug, talk about it.
Thanks Raul, Isabella and Jennifer for starting the conversation!