I know! You are horrified. Horrified to discover that I am out of town and you have yet to buy your 2010 Reading is Sexy Calendar.  The stuff of nightmares!!!!
Well fear not!  I am here to save the day (with my cape, tights and all)! Yes, thats right!  I have strategically placed calendars all through out town, so that you are not that person thats left having to explain that, "No, sorry. I couldn't get IT. They were all sold out. I know I really should have looked sooner."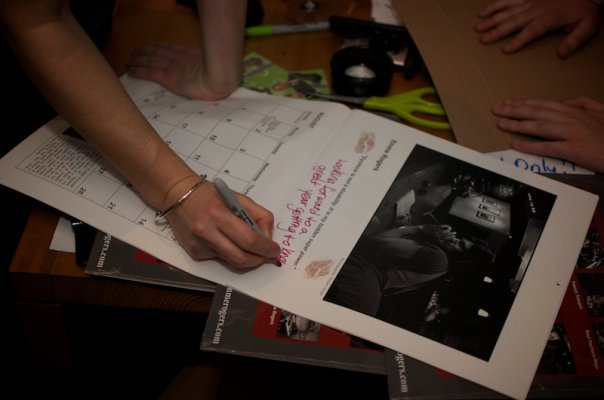 So the strategically placed Reading is Sexy Calendars and that all round good feeling of knowing that you've supported dyslexia and promoted reading this holiday season in Van City, can be found at:
Duthie Books (2239 West Fourth Avenue, Vancouver – Kitsalano)
Blackberry Books (#3 – 1666 Johnston St, Net Loft Building, Vancouver – Granville Island)
The People's Co-op Bookstore (1391 Commercial Dr, Vancouver – Commercial Drive)
Biz Books (302 West Cordova St, Vancouver – Gastown)
O'Hare's Beer & Wine Store (5031 Steveston Hwy, Richmond – Steveston)
Gudrun (#150 – 3500 Moncton St, Richmond – Steveston)
And if all else fails, try @robertshaer as he has a few.
Kisses,
Emme xoxo