One of the things I've always loved about traveling is discovering new cultures and sampling the local food and booze.  This is why I am now getting seriously stoked for the Olympics!!!! I finally clued into this most delightful thing called the Cultural Olympiad, in which we all get to celebrate in the cultures of the various countries that will be visiting this fine city of ours.  And better yet, many of these cultural experiences are free or at least cheap.  Music to my ears in a city that has just gotten rather expensive due to the Olympics (has anyone else noticed our obscene gas prices?).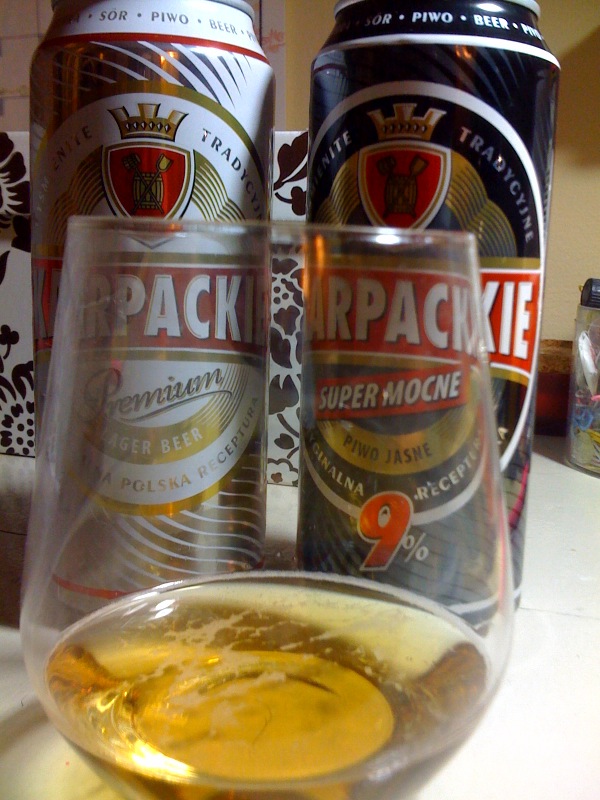 Now, I must admit there was a catalyst to my change in spirit that came in the form of a rather scrumptious beer that was introduced to me on Monday at the CW Asia Fund Fundraiser. The beer in question? Karpackie from Poland.  Fantastic stuff!  I tried three of their beer – the Premium Lager, Super Mocne Piwo Jasne, and a third beer whose chicken scratched name I can't read off of my 'yummy list' (Okay – found it's name online – Zlaty Hrad Strong).  All very good, but the true delight came in the cultural banter.  You see I discovered that in Poland, you pour the Super Mocne Piwo Jasne in a pot and heat it up until the fluid begins to move, and then you dissolve a teaspoon of honey into the beer and enjoy it hot.  All I can say ….bloody fantastic!  Where's Poland House????
Gives me a whole new goal to the Olympics – sourcing out a whole list of yummy recipes.  If your lucky, I might decide to share them.
Oh – and you can find Karpackie and Zlaty in the BC Liquore Store, just don't go sticking your grubby little paws on the ones in my neighbourhood liquore store.