In lieu of the fact that most of you are back slogging away in an office somewhere, I decided to lighten up your first week back with some free tickets to the theatre!  Okay, Fighting Chance Productions gave me the tickets to give to you, but I've decided to take all the credit as the hero cause I'm just that kind of girl.
What are the tickets for you ask?
For a Fighting Chance Productions, rendition of Forbidden Broadway!  If you're not familiar with this show, it is Gerard Alessandri's spoof of musical theatre, taking a poke or two at a number of much loved Broadway Productions, including Wicked, Mamma Mia, Annie, The Phantom of the Opera, Les Miserables, and Hairspray.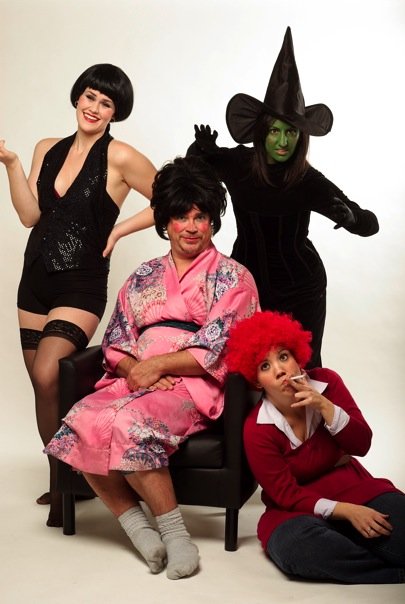 I for one am greatly looking forward to a few chuckles to ring in the New Year. Also looking forward to being entertained by some Van City talent, including Andrea Bailey, Natalee Fera, Aaron Lau, David Nicks and Cathy Wilmot.
So how do you win?
I have a pair of tickets to give away to this Thursday night's performance.  To enter to win, check out a Fighting Chance Productions site and comment below with the name of one other production that they are putting on in 2010, by midnight tonight PST.
It's as simple as that.  I will stick the names of everyone who answered correctly in a hat and draw a name at random for the pair of tickets. The winner will be announced on my blog first thing Tuesday morning.
Just make sure if you enter, that you and your guest can be at Pal Theatre (581 Cardero St, Vancouver) no later than 7:30 pm on Thursday night, January 7th.
If you don't win, don't fret. This is not the only performance. The show continues until January 16th and I will be posting a review on my site after I see it. Tickets are available here.
Happy Monday!
Emme