Well, it's official! A little less than a month before the Games and I've decided to stay and watch the show that is the Olympics unfold. I have absolutely no tickets to anything and at this point I doubt I can afford them, but thats not what really interests me anyhow. What I am dying to see is how the whole story unfolds and plays itself out. I want to meet people from around the world and hear their stories. I want to learn about the struggles of the athletes and how they got here. I want to experience the events that happen in and around the Games. And being as the Games have not been easy on the locals and placed stresses on their work and employment, and are more than a little expensive for the visitors, I want to find the fun and interesting activities that people can do that won't break the bank.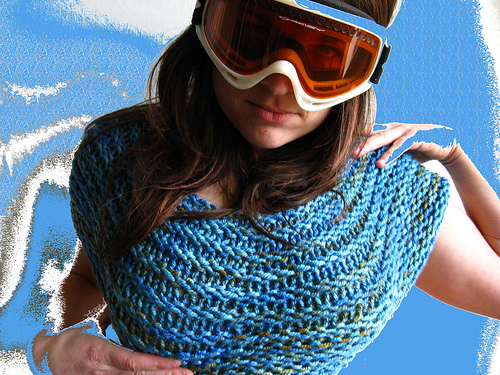 That said, if you do have a spare ticket to an event, I am happy to slum it and be your date.  I will also happily accept invites to other events in and around the Games, so that I can better impart to you, my readers, the craziness that is about to ensue on this land of ours. Guessing I'll be jumping back and forth between the office in Richmond and home in Vancouver. And given that Holland Heineken House is upending my main research source of the little old ladies gossiping in the hot tub post water aerobics, I think it is especially important that they invite me to delight in their own form of gossip and cultural experiences.  Which reminds me, the cats over at Atlantic Canada House are aware that I am the daughter of a Bluenoiser, right? I'll be expecting a warm welcome there for their kin folk.  Oh and no handing me any Newfie Screech. I'm well aware of the fact that Newfie's don't drink that stuff themselves, but rather delight in handing it to the rest of us Canadians.
Hope to see you amidst the crowds!
Kisses,
Emme xoxo
…. now I'm really rather fancying the idea of having my own Olympic Games Sponsor. I mean really, if your going to sponsor the athletes, then why not me.  "Emme's Olympic Adventures (or maybe, Mischief or Shenanigans) are brought to you (or fueled or spurred on or instigated) by (insert your absolutely lovely name here).  hmm … really rather like that idea!!!!  Okay, I'm waiting!  Any time now the offers can start pouring in.