Occasionally we all get a little lost. I've been lost for the past few months. I've been overwhelmed and for some reason I felt the need to reinvent myself, my look, my stories….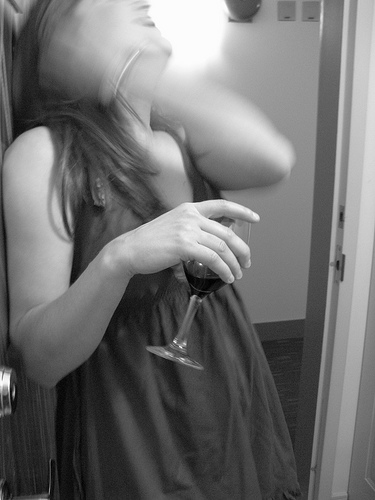 I 've felt like I was in a bit of a holding pattern, in which I'd been told we were being watched, in which people told me they had big expectations for me and some started telling me what they thought I should stand for, how they thought I should look.  Generally, I've always gone with my gut and listened to my heart, but after a bad break up swept the carpet out from under my feet, I was left feeling totally lost.  Not really sure who I was or who I wanted to be. Horrified at myself for having let myself fall into what clearly was an unhealthy and emotionally abusive relationship.  How could I let myself do that again? Was there something wrong with me?  Was there something I needed to fix about myself? Should I really trust myself and my own instincts? And admittedly, my writing poised a huge factor in our break up, so I started making it less of my personal story and more about the events whirling around me.  And with that I started getting a little fluffy in my writing and occasionally a little tartish in my attire.  In my mind, my writing has become a little flat and artificial and I've felt more than a little flat and artificial.
I get asked all the time, how I am going to make money with my writing?  Where is my funding model?  Well, I started writing for fun, to process my thoughts, and to grow as a person.  When I moved it online, it was for inspiration and drive to finish my first novel.  It was not to become a marketing tool or an advertisement, and while no one is paying me to write about this product or that, I do fear that that is what I am becoming.
Feeling especially like this with the Olympics, as Brie and Mario and I decided to let as many people as possible know about the fun and free of the Olympics.  So we've been trying to collect as much content as possible and firing it up as quickly as possible.  I've gotten tired and the story has really suffered.  Has it been a complete waste?  No.  It has been a good training ground for Mario and an extremely good reminder to Brie and I on what it is that we are doing. So I think we are going to regroup tonight on our 3 am team building trip to Grouse Mountain and remind ourselves of what this is really about.  Having some fun and telling the story of the people we meet that help us to process our own stories in this wacky world.  While yes, we may still mention the odd event at the Olympics, I don't that our guide will be quite so full.  Now the Olympic language guide on the other hand ….
And a huge thank you to my wonderful family and friends that are not afraid to tell me when they think I've lost my path (or, in the case of my family, are concerned that I have started to have dressing like a tramp).
Kisses,
Emme xoxo