I spent nearly an hour with a huge crowd watching a man on a strange unicycle, waiting for something really big to happen.  There was so much build up going on that it was like watching a bad movie where you feel you have to stick it out to the end.  Meanwhile, I realized we were all missing the Olympics.  Was this really more interesting?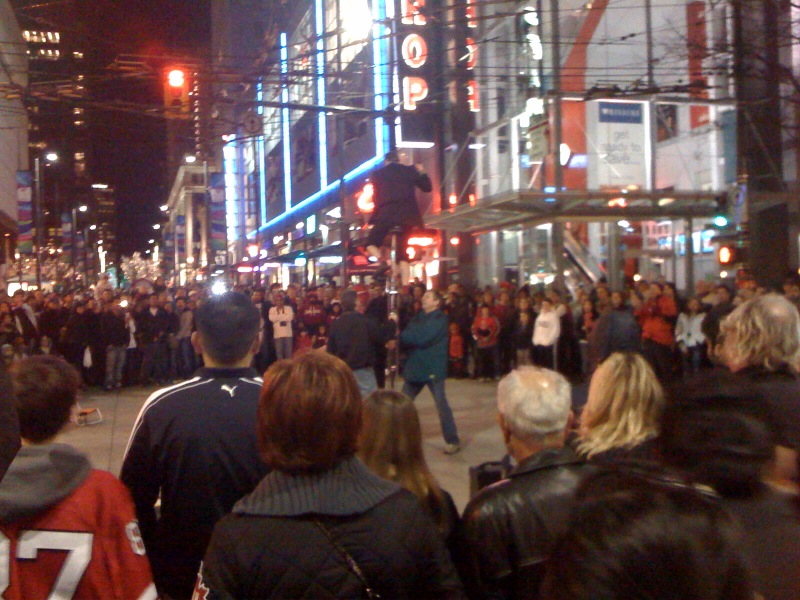 We decided to leave and never saw the big finish.  As we walked around, I started to think about all the things people are doing other than watching the games.  Myself included, they are spending hours standing in line.  The day before, I spent nearly 3 hours waiting to get into the Atlantic Canada House for their Kitchen Party.  It was well worth it and I did make some new friends whom I'll never see again, but it was 3 hours spent waiting, rather than watching.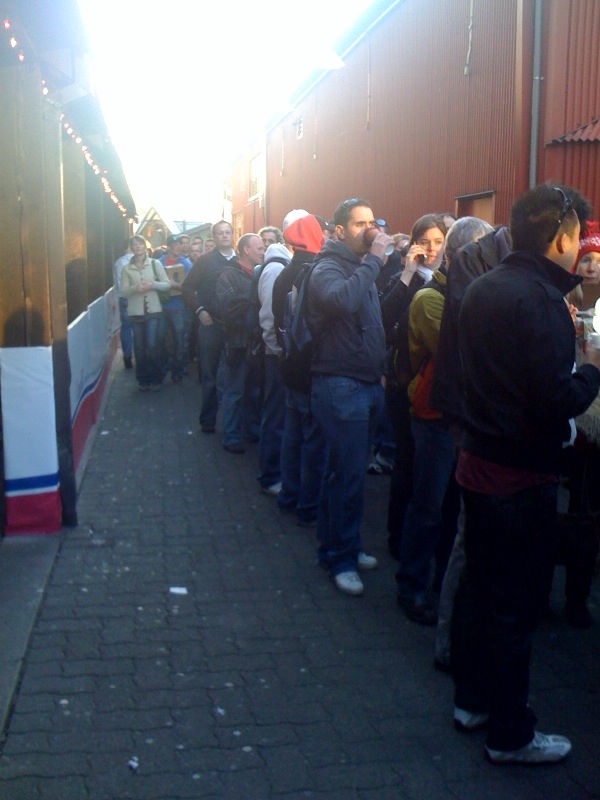 There were hundreds of people that unicycle night drinking hot chocolate and ice skating at Robson Square.  Even more were just sitting on the steps watching dancers perform.  There were crowds waiting for balloon animals and my favourite all time non-game watching activity….the rice cracker maker!  This machine would twirl around and shoot rice crackers out like fire works.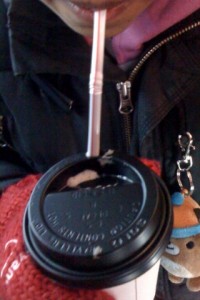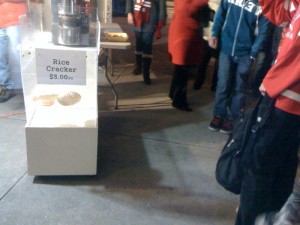 There were so many people just roaming the streets trying to be a part of the action.  As I've had a chance to reflect on this revelation, I've realized that I have watched less of the Olympic games than ever before in my life because I live in the city that is hosting them.  I have wanted to be with all the other excited people from Canada and all around the world and that has led me to downtown or surrounding areas where I have been nowhere near a television, but captivated by spirit.  I have to admit, that as thrilled as I am for the amount of medals Canada is winning, I am most proud of the fact that I got picked up while filling up with gas the other day and invited out to party with some out of town boys!  Of course, as a mom and wife I had to pretend I was unfortunately busy, but knowing you've still got what it takes is worth gold.  I do enjoy watching our athletes, but given the chance, I can see how some might  pick this alien dance party instead.