I have mixed feelings about the Opera tonight. Sad to be ending the Vancouver Opera's Golden Anniversary Season, but excited to be attending my first Fan Night at the Opera!  This means a pre-show talk with Assistant Stage Manager Theresa Tsang and goodies – totally appealing my nerdy and pampered sides all at the same time, just sadly no backstage tour (that was Saturday, when I was in Yorkton).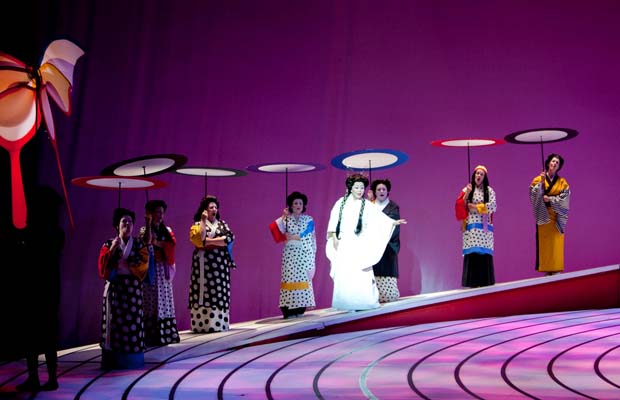 The Opera itself is Madama Butterfly, which promises to be a tear jerker. A tale of a broken heart and unrequainted love. Sort of sounds a little like my past week at the Yorkton Film Festival.  Although, maybe that's more of one of star crossed lovers, kept apart by circumstance, or in my case geography. Rather hoping its the later, and not simply that in Yorkton I am just a love of convenience (or am I the young naval officer, from Madama Butterfly, that leaves, as I was the one that left after all?). Really all very circumspect and silly as NOTHING happened in Yorkton (aside from spending quality time with a number of folks whom I love and admire).
As for tonight's Opera, here are a few Opening Night Reviews:
… and the voice of the absolutely scrumptious male lead:
More after the show. For now, packing my kleenex and off to grab my cheap parking spot before they are all gone.
And don't worry, if you miss tonight's ticket deal, you can still catch Madama Butterfly at the Vancouver Opera and Queen Elizabeth Theatre June 5th, 8th and 10th.