Two friends that are very near and dear to me – Raul and Isabella – are at it again. Up to a whole lot of good that is.
You see, these two lovely creatures came up with the wonderful idea of hosting a Mental Health Camp last year to help erase to stigma associated with Mental Health.  And after a most successful and hugely upbeat and empowering day last summer, they are back at it again – this weekend in fact (I have been a little remiss in getting this up sooner, in favour of my own mental health and getting some sleep).
I am very proud of Raul and Isabella and their many volunteers, as I am of the personal believe that hiding mental health issues like a dirty little secret in the closet, only makes the person feel worse and continues the cycle of lack of understanding or empathy for mental health issues in society.  It is also my personal believe that we all suffer from depression at some point in our lives – whether from a more long term condition or after a miscarriage, birth of a child, death, loss of a job or change in our lives, like retirement.  I am no different.  A few years back I had a bout with depression, and let me tell you, it was damn scary.  The only thing that got me out of it was my Dad saying, "You're depressed, aren't you?" Finally admitting that both to myself and to him and talking about it with him is what pulled me out.  We figured out some of the causes (ie. not taking any time for me or even a day off), but mostly just having someone to talk to about it helped.  Especially someone that I loved and respected to talk to – that did not treat me as though I was an alien with a third eye on my head.  It was okay.  This happens to all of us at times.  His only concern was for helping to pull me out of it.  Reminded me again how lucky I am to have the family I have.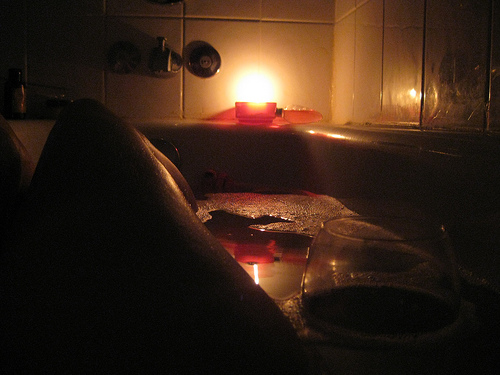 This year's Mental Health Camp is focused on 'Using Social Media as a Vehicle for Dealing with Mental Health'.  I can't say that this is actually always a good thing, as it depends on how it is done and on you, the person.  But I do know that this will be the perfect place to explore this.  Knowing Raul and Isabella and their past work, they will create a safe environmental with confidentiality for you to explore how much you want to share and in what way, and whether this is a positive environment for you.
This year's Mental Health Camp is on Saturday July 10th from 8 am – 6 pm.  You can find out more details on their site and register at eventbrite.
Kisses,
Emme xoxo