I'm not quite sure why I have been feeling a sad sense of reflection this last week.  Perhaps it is that the days are cooling down and that the carefree days of summer are coming to an end (even if I didn't get a chance to enjoy the carefree part).  But no question about it, as I read Alyzee Lakhani's latest post, this time the tears catching in my eyes were that sad reflection, that with summer winding up, we lose the two incredible interns that I've been pinching from Ahimsa to school.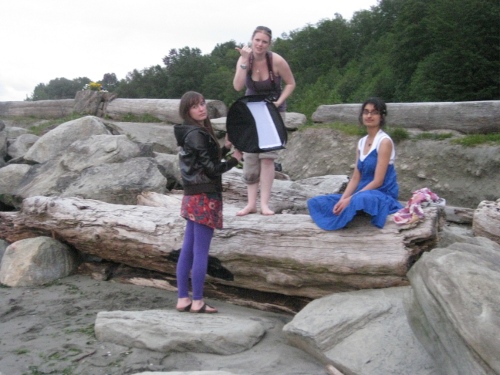 I am really going to miss these gals.  Alyzee and her incredible gift with the quill.  Bronwyn, whom was born to have a spotlight shine on her and has an incredible gift for the audiovisual arts that I was only just beginning to grasp.
For all that I tease Erica, I do hope she agrees and we can find a way to keep these two involved, if only on those occasional moments that they have a breather between school deadlines, as I will greatly miss these two creative spirits.
Thanks Alyzee and Bronwyn!