Now I know that Timeraiser is an excellent cause designed to get people excited about volunteering, showing them some cool volunteer opportunities in their communities, promoting artists in their community … blah blah blah blah blah … and a whole pile of other do gooder shit, but let's get down to the real reason to go to a Timeraiser Event – this is THE PERFECT VENUE for MEETING that SPECIAL SOMEONE.
Think about!!! The kind of person attracted to such an event:
Appreciates art.
Is into making their world look beautiful.
Has a big heart.
Wants to volunteer and help out in their community.
BINGO!!!! I mean, need I say more.
I know, I need not say more, but I can't help but share a couple of visuals …
Timeraiser Vancouver Madmoiselle: Jessica Evans

Rumour has it she's wearing the same dress as last year, which despite fancying men, even makes me drool.
A Couple of the Artists: Rachael Ashe and Mia Weinberg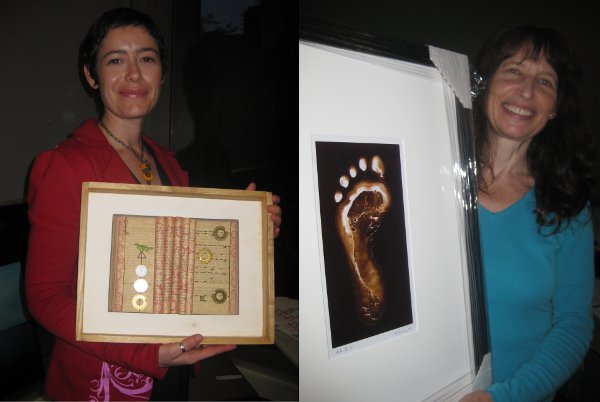 Madam Timeraiser Vancouver: Jen Grebeldinger
I'd post a few snaps of the men too, but selfishly, I'm more interested in inviting a plethora of gentlemen out and I'm guessing that the snaps above will better aid in that.
So what are the details?
The 3rd Annual Timeraiser Vancouver is on Thursday September 23rd at 7 pm at the Roundhouse Community Centre.
You can get your $20 tickets here or win a pair by commenting below with 'your favourite volunteer experience' or 'why you enjoy volunteering'. I will pop the name of all whom comment in a hat and draw a name of the lucky winner at 6 pm on Tuesday September 21st.
See you on Thursday night!
Kisses,
Emme xoxo