For the past week I have been cursing the Swiss for putting me on a roller coaster ride of jet set proportions.
You see the problem is that they are such teases. They start out my week, wining and dining me on CHEESE and CHOCOLATE. Just take a look at the dessert they placed in front of me: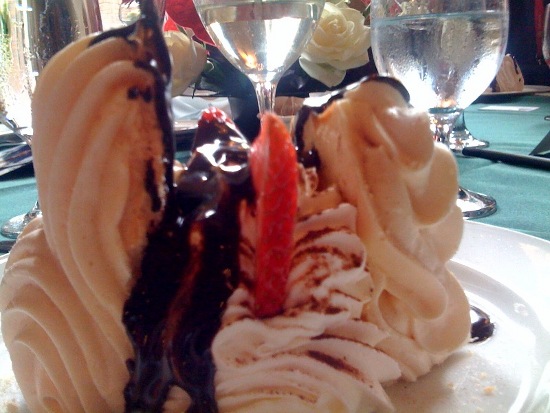 Not to mention my dining companion, flown in from the Swiss Alps, just for me!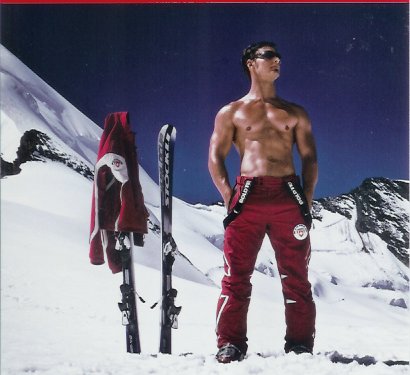 Now having been buried in deadlines, I finally felt alive again! And alive with Swiss dreams. Only problem was they left (without me) and didn't so much as leave behind a chunk of cheese.  Such teases!  You see what I'm saying:
They did however leave me chocolate lip balm to lather over my lips, which I thought was rather delightful.  That is until the non-stop chocolate cravings set in and not a morsel of Swiss chocolate in the house to satiate the cravings.  Such teases!
Thankfully, I finally figured out that I was not quite using that lip balm correctly.  You see I was using it on my own.  That is one lip balm that is meant to be shared! 😉 Loving the way the Swiss think!  And there is one good substitute to fine Swiss chocolate!!!  Thank you Switzerland!!!
Chocolaty Kisses,
Emme xoxo