Living my life online has been somewhat surreal. Whilst admittedly a geek and a nerd, I'd say I'm pretty cool and have social skills.  I didn't turn to the web, because I had no life or to become someone I wasn't.  I came to experiment, and to discover and explore a new industry, but shockingly (to me at the time) what I found was an actual community and what I made were actual friends (in real life).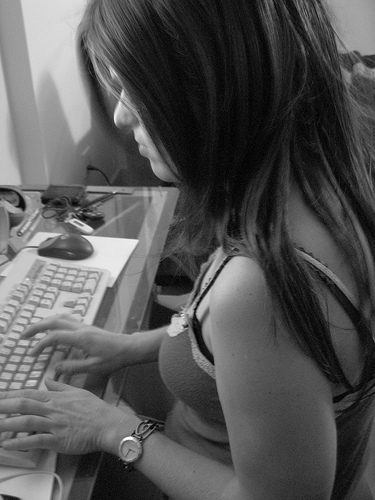 In coming to this realization, I experienced a lot of firsts, from meeting the twitter version of a True Blood Character for drinks (in real life), to kissing a man I met online (in real life), to inviting an online friend to stay in my home (in real life).  There have been moments of elation, hilarity, bizarre ridiculousness, connection and understand, lust, dumbfoundedness, and disappointment.  You could say that my jaunt into the online world has provided me with a digital coming of age story (in real life).
And this my friends is what I sat down to in a small theatre in the back of the Havana on Commercial Dr.  A play that explores the lives of four characters as they bridge their online life with their real life.  Whilst I'm not a gamer, this totally could have been my story, albeit with a few over the top stereotypes.  I laughed so hard I nearly peed my pants, as I recognized different character around me and within myself.  It didn't matter one little bit that the sec dec was bare bones, the hysterical dialogue and strong acting spun the backdrop for me.  I was so enthralled with the story that I sat their dumbfounded when the final curtain fell, "What do you mean it's done?  I want more God Damn it!"  Sadly that really didn't seem to get me anywhere, other than to be told that I could come back for more tonight, tomorrow night and Saturday, as i.r.l. plays nightly now until Saturday November 13th, 2010 at 8 pm at the Havana.
I seriously recommend you catch this one for a good laugh. And who know, you may just see me there for Round 2 or 3 or 4.