Well, you know I'm all about the tease, and a tease is exactly what I got when the cats at Ahimsa Media got us into the Burnaby Village Museum for a photo shoot earlier this month.  I got just enough of a taste for the place to know I wanted to spend a whole lot more time there exploring and possibly writing.  The place screamed of stories, plots, settings, characters … If only the walls or the ghosts that pass through them could talk.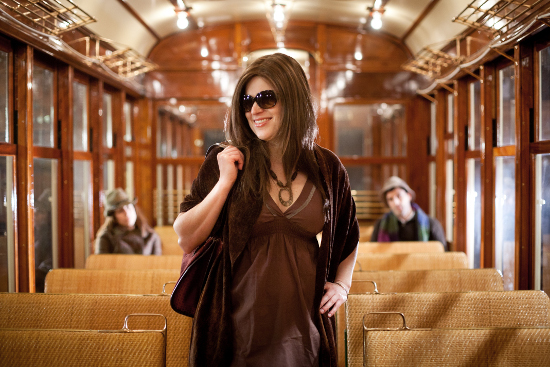 We are getting set for a series of travel adventures, but even if Burnaby Village Museum is just a short jaunt away, I could see Brie and I having a tremendous number of adventures there, and rather than travel through space, we could travel back in time.  I know that the Village Interpretors dress in period clothing to give visitors a first hand taste of BC history, but would they let Brie and I do the same, for a day at least?  I mean could you imagine what a riot that would be and the stories we could soak in from that!?!
That gives me a nice little day dream for now, to distract me from the fact that the Burnaby Village Museum closes for the winter season on January 2, 2011 and I don't return to town until after that.  Fiddle Sticks!  If you are in town and luckier than me, then this living history museum is open for exploration daily now until January 2nd, 2011 from noon to 8 pm.
As for me, I guess I will have to stick with my imagination until they either open for a special event, like this past year's Spring Scavenger Hunt in February and March or until they are open for the summer season in May, 2011.  Good thing I have a wonderfully active imagination to tide me over in the in term.
Kisses,
Emme xoxo