Like many of us that spent parts of our childhood in British Columbia, White Spot conjures up images of nostalgia and comfort to me.  And if you are also like me, Christmas brings with it a certain amount of stress, even if it's just suppose to be a happy time spent with loved ones.  For these reasons alone, it is nice to hear that White Spot at Richmond Centre and on Kingsway and Knight in Burnaby are opening their doors on Christmas Day from 11 am – 3 pm for lunch.  A great escape from the stress of Christmas entertaining and a chance to relax with a bit of comfort food at a time when a lot of us need just that. They'll be offering a menu of many White Spot favourites to choose from.  Wondering if that means that at 36 I'm still allowed to order a Pirate Pack?
So pretty cool that White Spot is offering an affordable option for a comforting meal on Christmas Day, right?  But that is not the exciting part or why I'm writing about this.  The really cool part is that White Spot at Richmond Centre and on Kingsway and Knight in Burnaby are doing this all for charity.  The staff actually donate all their time and tips and come into work on Christmas Days in order to raise money for charity, and they've been doing this for over a decade now.  And the two franchises donate all net proceeds from the sale of food to charity.  Last year, together, the two franchises raised over $10, 000 in the one afternoon.  This year the funds are going to generate much needed funds for the Richmond General Hospital Foundation and Variety: The Children's Charity.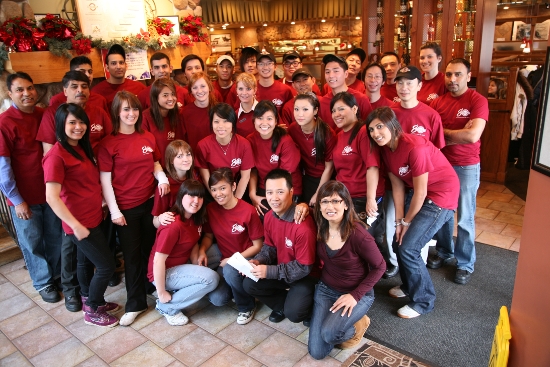 A huge thank you to the staff and owners of these two White Spots!  This is incredibly giving of your time and resources!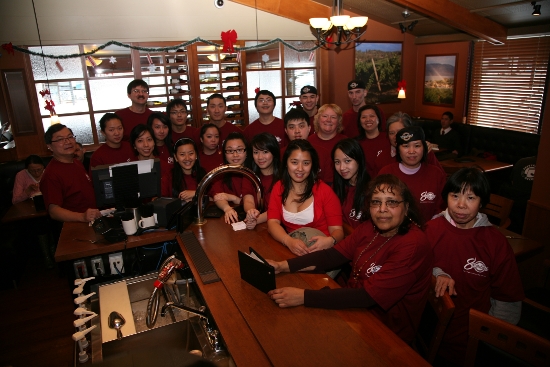 Wishing you loads of lovely smooches under the mistletoe!
Emme xoxo