There are four Canadian seasons: Almost-Winter, Winter, Still Winter and 'Construction'

– Ontario truism   (thank you, Bronwyn)
The Weather
Somewhere Cloudy, BC
Re: A Plea Regarding No-Show Summer
Dear Sir/Madam,
I know that complaining about the weather in Vancouver is getting kind of old, and I daresay you receive entreaties, hopes, tirades and hate mail regarding your performance many times daily. From what I gather, you are not easily moved – no snowflakes at Christmas, no sun in summer – for who has time for such frivolities? I suppose you think it builds our character, to wake up to a gelid morning and to trudge our way to work, nervously armed with umbrellas and attempting dignified postures in bulky rain gear. Perhaps you think it builds our imaginations to wonder how pink the flowers actually are when not shrouded in shade?
I can fully appreciate that somewhere in your matronly, no-nonsense attitude there might be a quiet desire for the well-being of your charges: us Vancouver residents. "Perhaps," we think, "if we are patient and good and carry on as we always do during the drearier months, Sir/Madam Weather will reward us with a golden and glorious summer." And so we defer all our discontent and put blind faith in your anticipated mercy; we stolidly maintain to disgruntled tourists that they must not judge Vancouver by its Winter or even its Almost Winter (March-mid June), and that they must return to our beloved home when the air is fresh (not phlegmy), when the breeze is lovely (not punitive).
It may not be July yet, which in most orthodox Northern Hemisphere locales is considered a "summer month", but it's pretty gosh darn close, so I beg of you, please stop pretending it's still winter.  Give us July days, in which Vancouverites can soak up the sun, drink it into our warmth-hungry bones and then wander home in a contented, sun-drenched stupor. Instead, I for one am sleeping in fleecy layers with a heater whirring mightily by my side, and sending unwieldy prayers to you.
Last night I dreamed that I was stuck in the pictures of the calendar. Not such a bad dream, except that all the pictures were the same, all of them the same depiction of Winter.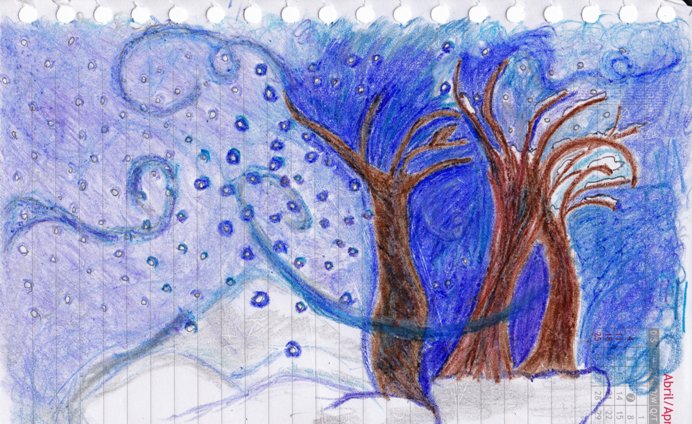 I cannot tell you the nature of my despair while I believed that it really would be Winter for the rest of the year, leading to two years of damp winteriness with no warm reprieve. I thought I should let you know that your unrelenting denial of sunshine is starting to have these (potentially damaging) psychological reverberations among your following. I think – and I am sure others will agree – that your method of "tough love" has gone too far. We demand our summer, Sir/Madam Weather, and we will be satisfied. It is a wise ruler that heeds the plea of his/her subjects – I suggest you heed the pleas of yours before we find out where you live.
Sincerely,
Ms. Cold Toes
Need Sunshine Now Society, The