Yesterday was an actual summer day in Vancouver. At around 7 pm, the sky was pale blue and and the sunlight was clear and sparkly. But try as they did, the inviting streets could not sway me from my curiosity about Christopher Cook's Compassion for Killers. Whirlwind Theatre Productions held the play's first-ever opening at the Pacific Theatre Thursday night.
Though a little ashamed of this, I have to admit that at first the title of the play put me, somewhat unpleasantly, in the mind of capital punishment and its grisly debates. But I also had to admire the writer's choice to make the play's title so bold and straightforward, especially since there was precious little other information about  it to draw in theatre-goers — save couple of terse lines about the action, and this picture.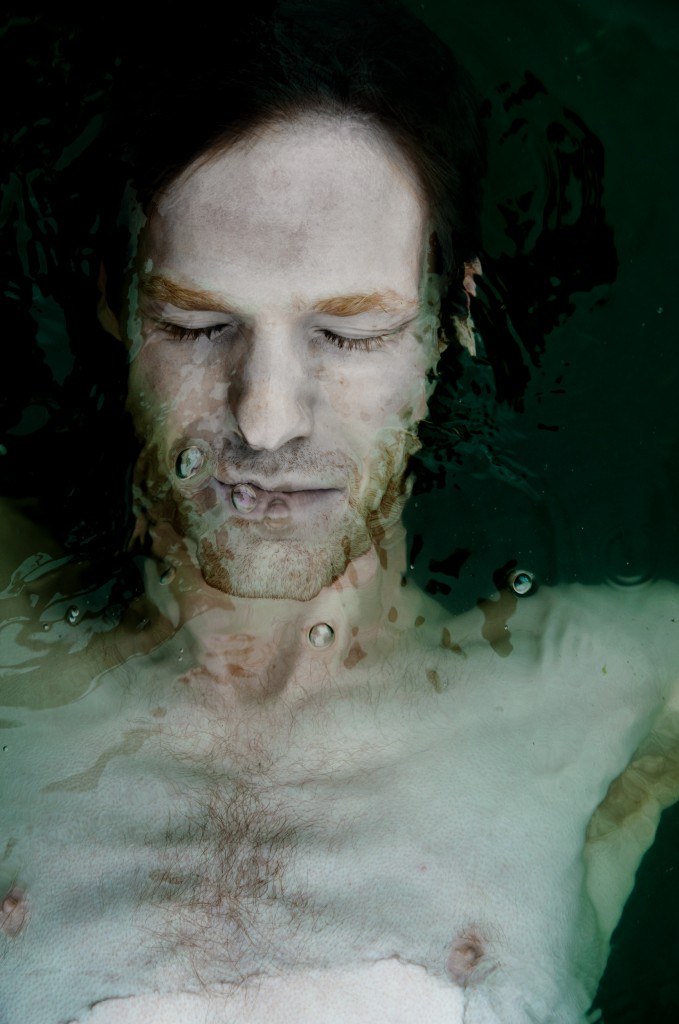 Though I had the same misgivings about seeing Compassion for Killers as I do about watching the evening news, I have great respect for the theatre and feel that if someone feels strongly enough about something to write and produce a play, we (the public) have a responsibility to hear and witness what they have to say. And so I went with a semi-open mind, feeling ennobled by this soapboxy sentiment. At the very least, I would Learn Something.
Turns out, I had nothing to worry about in way of feeling horrified or helpless. Though the content was dark, the show's one actor (Cook) told his story in a way that kept my focus, compassion and pathos alive, engaged and directed at him — or rather, at whichever one of the six characters of the family he happened to be playing at the time. Cook's achronological storytelling has him jumping nimbly between father and son, ancestor and descendant, brother and brother, often in different times and cities, so that while the  structure of the protagonists' family tree may be something to puzzle over for a long time afterward, it is the shared pain over a terrible crime that emerges as the play's strident motif.
I truly admire the way the story was told so that even when we see one character inflicting pain on another, we see him with compassion, acting out of his own pain. In Compassion for Killers, we cannot neatly divide the characters into culprits and victims, and cannot help but feel tenderly towards every character at some point, no matter what he's done — sometimes because of what he's done (… perhaps the play was aptly named, after all.)
The play's stark and inventive set design must be mentioned – I don't want to spoil it, but it is surprising to say the least, and does a lot to sharpen the effect of the story.
Congratulations to Christopher Cook and director Alison Chisholm of Whirlwind Theatre Productions for a moving performance, and thanks to Phil Miguel and Liz Wilton-McMahan for doing such a fantastic job with the lighting — I found its effect quite powerful in such a small space.
Compassion for Killers has two final performances TODAY, Saturday July 30th at Pacific Theatre, with a matinee at 2 p.m. and an evening show at 8 p.m.