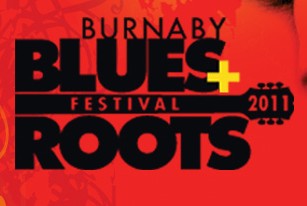 One of the most fascinating things about the blues is that no one really knows how old it is. It is a mysterious, sexy beast.
This sense of mystery is true of all folk music, handed down from generation to generation, and not by means of historic documentation. No. By its very nature, blues and folk music, and all of the popular music that they inspire, is kept alive by listening to it, playing it, adapting it, and sharing it with a live audience. It illuminates our lives when we see it and hear it on stage.
So, with all of that in mind, I am pleased as punch that our Emme Rogers has asked me to be her correspondent at the Burnaby Blues & Roots Festival, 2011. The festival this year inspires audiences on several levels, as usual. And with the promise of what awaits me on Saturday, August 13 in Deer Lake Park, Burnaby this year,  I am reminded of how far-reaching the music really is.
For instance, a HUGE BLUES LEGEND John Mayall (!!!) will grace us with over 50 years worth of live and recorded blues behind him. A '60s British blues-boom hero, this is the guy who apprenticed Eric Clapton, Peter Green, Mick Fleetwood, John McVie, Jack Bruce, Mick Taylor, and a bunch of other guys who went on to blues, blues-rock, and rock/pop greatness themselves. I mean, you wanna talk about reach, and influence? And really that's only one strain of vital music Burnaby Blues & Roots Festival audiences will soak up along with the sun this Saturday.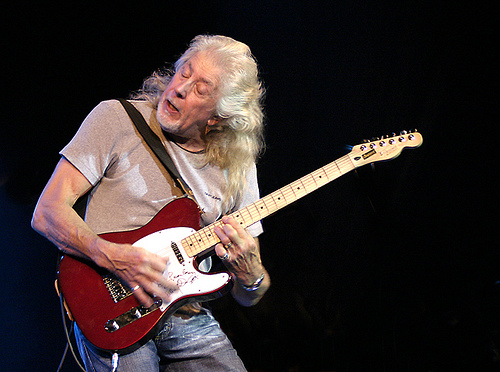 Speaking of Eric Clapton, Irish singer Imelda May has shared a stage with him, too, not to mention David Gilmour, Shane MacGowan, and fellow countryman Van Morrison. Her music is an amalgam of rockabilly and '60s surf rock styles that I'm really looking forward to hearing live.
For that earthy, early '70s Cosmic American Music, Ben Rogers and the Black Oats brings the goods, with not just a little bit of Steve Earle in there for good measure. They will be playing tunes off of their new EP, Brigands.
Hailing from the Deep South, the cradle of American popular music, come the Secret Sisters.  This is a duo of actual sisters, Laura and Lydia Rogers, singing close-harmony country music that hearkens back to an earlier age.
Matt Anderson ties together various strains of roots music, including hard-hitting blues-rock that is meant for open air festival crowds. Originally from New Brunswick, Matt's word-of-mouth following has led him all over the country and beyond. For soulful vocals, and guitar hero showmanship, Matt's on-stage experience opening for the likes of blues legends Buddy Guy, David "Honeyboy" Edwards, and Bo Diddley is ripe for the Burnaby Blues & Roots Festival.
Victorians Current Swell demonstrate that the creation of roots music is not just an exercise in celebrating the past. Theirs is a vital sonic avenue into the future, allowing them to share stages with acts ranging from Bedouin Soundclash to the Beach Boys. Find out where they fit in between that spectrum, kids!
Musical journeymen Luke Doucet and The White Falcon joins this year's Burnaby Blues & Roots Festival, with a classic-era anthemic roots-rock sound that has earned them a 2011 Polaris Prize nomination alongside Ron Sexsmith, the Dears, and Black Mountain, among others.  A charismatic frontman, and seasoned guitarist, Doucet and his band create a sound that supports tunes that you swear have been around forever.
And who is the headliner this year?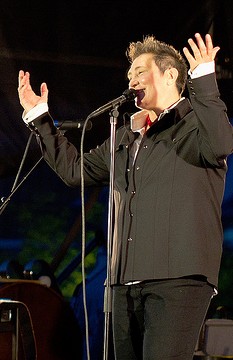 What about k.d lang?
A giant among Canadian artists, sure. But, also deemed "the best singer of her generation" by Tony Bennett, a guy who knows a thing or two about singing, folks. An uncannily gifted interpreter of music that ranges from Roy Orbison's "Crying", to Joni Mitchell's "A Case of You", to her celebrated version of Leonard Cohen's "Hallelujah" as performed at the 2010 Olympic Games, k.d lang is a national musical treasure.
Her roots as a cowpunk and alt-country pioneer is matched only by her work as a revivalist torch song stylist. And of course, she writes her own songs, too, like the radio hit "Constant Craving", her signature tune. Country, pop, tin pan alley; she's mastered them all, and all of those styles feed into all manner of pop music as we know it today. That's why they call it roots, after all. And who better to deliver it than k.d lang?
Music is best when it's enjoyed live, and (in my humble opinion) in the open air. With a scenic setting like Deer Lake Park, I'm looking forward to falling in with a jubilant festival crowd at the Burnaby Blues & Roots Festival for the third year in a row for me.
This is becoming a habit, and one that's becoming an indespensible part of summertime in the Lower Mainland.
The Burnaby Blues & Roots Festival takes place this Saturday, August 13 at Deer Lake Park. Gates open at 1:00PM, and the show starts at 2:00PM.