I'm afraid of sounding over-enthusiastic about every great performance that Emme is kind enough to pass me tickets along to, but I really can't help myself with this one. At the opening night of Les Petites Taquines When I Was, Qui Je Suis at Pacific Theatre, I was enthralled, and felt so lucky to be witnessing such talent in lighting, costume and story-telling dance.
Where do I start? You know when you see someone so talented at an art that requires years of rigorous training, like music, or dance or acting, and you are immediately wistful, and want to be just like them? Well, for the entirety of Qui Je Suis I wanted nothing more than to start a new life as a dancer, and be as graceful and bravely expressive as the Taquines.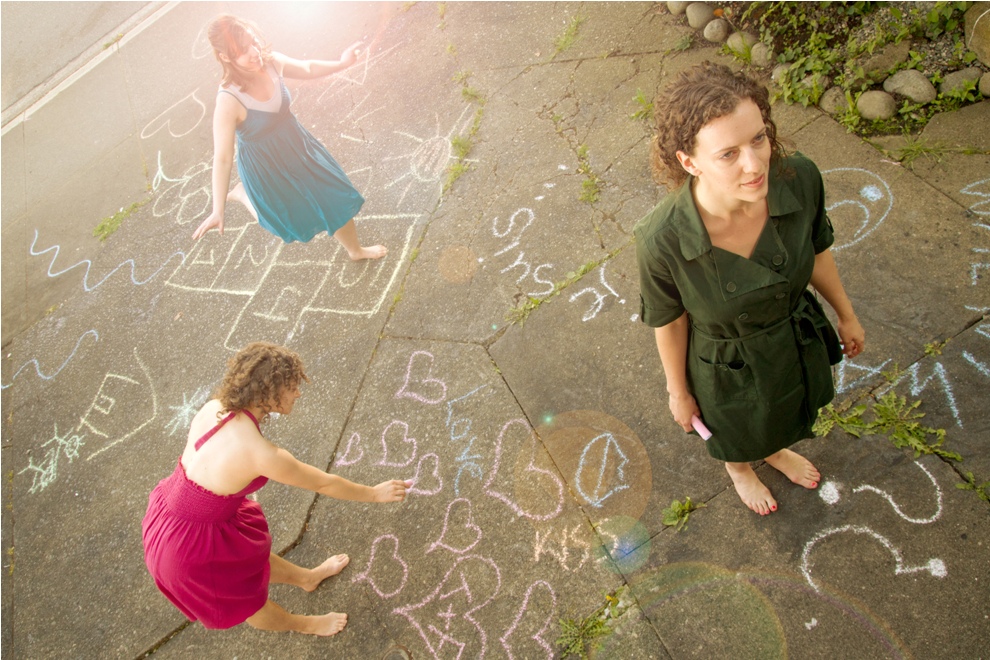 I think that this sentiment is a strong testament to their dancing talents, as I am so notoriously stage-frightened that I wouldn't usually get on stage unless someone used a cattle prod. Pacific Theatre is so small that I could hear the dancers' bare footfalls, and now appreciate on a whole new level how good dancers can make such physical exertion seem so lovely and effortless.
Another reason I for my being head-over-heels for Qui Je Suis is the way it took a composite story — the one made up of the stories of the "universal girl", that have become somewhat old and tired, having been done and redone by everything from after-school specials to plays — and rolled all these stories into an exquisitely moving narrative about the archetype of the girl. Something about the show's weaving these stories into a progressive narrative, starting with adolescence and moving through exclusion, love, sisterhood, heartbreak, loneliness and others made each one all the more powerful because of its almost universal relatability. I am always amazed at contemporary dancers' ability to make even wretchedness beautiful, and the Taquines' ability to do this made the show deeply moving. The stories in Qui Je Suis are artistically executed but also raw and uncompromisingly vulnerable.
The representation of the girl as four changing characters is wonderfully poetic, and I loved how at any one time each represented a part of the same psyche. When at one point the central girl put her self into another girl's body because she had had enough of the present I was so touched, and embarrassing as it is to admit, I nearly cried for her right there.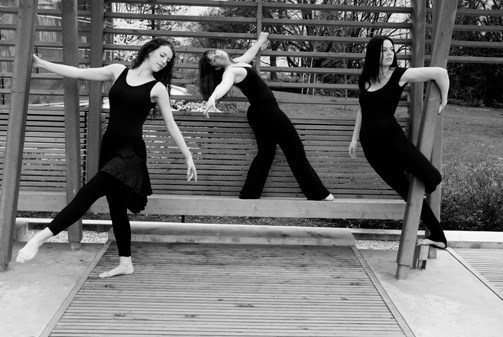 This all  sounds hugely convoluted, and that's probably partly because Qui Je Suis said so much without words, and in so many layers of meaning,  that using this medium to express some of it (and without spoiling at that) is kind of a lost cause.
Even so, I must mention the music: the show is divided into songs from the likes of Regina Spektor, Imogen Heap, Stars, Pink (yes, Pink!), and Florence and the Machine. If you've ever wanted to hear contemporary music in dance-theatre, here's your chance. Even if you don't know or like some of the songs in the show, the dance-story that goes along with it makes nearly each song seem like a masterpiece that made especially for that story. I still have the song by Pink in my head, which is a lifetime first for me.
Bravo to Les Petites Taquines: Andrea Loewen, Francine Dulong, Jackie Faulkner and Linsy Rotar! And thank you for the hard work and creativity that clearly went into this fantastic piece.
TONIGHT is the last chance to see Qui Je Suis, When I Was. The show starts at 8 pm at Pacific Theatre, with tickets available at the door. I really hope you are able to check it out. I can't be the only one that's head-over-heels!