Meowrrr … after a most enjoyable cat nap, I'm back! Somebody needs to be managing the two-leggers around here afterall.
What inspired my return? Roamancing's recent adventures in Egypt. Erica follows instructions much better than Emme, and being as she was in a land that revered the cat (or mau, as they called us), I thought she should snap a few shots to remind Emme that I am a creature to be worshiped.  She certainly needs something to remind her of her servitude to supreme beings such as ourselves, as she doesn't understand that the time to wake up is when I declare so.
Thought this initial shot of Egyptian Deities might serve as a good reminder.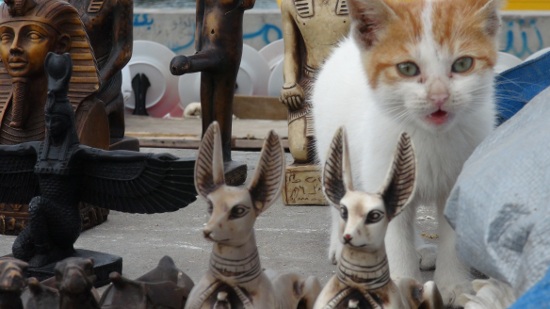 Hmm, Erica's obedient, but it would seem her focus may have strayed.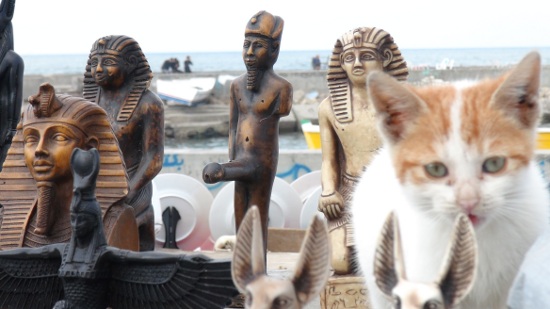 Honestly two-leggers!  They may make good house pets, but so hard to train. You have to keep on them at all times.
FFR