For those of you that have been reading recently, you will have seen the addition of Audrey Scott and Daniel Noll in our stories, as they explored Egypt with us.  Audrey and Dan write one of the World's most popular travel blogs, Uncornered Market and are two amazing individuals that I love.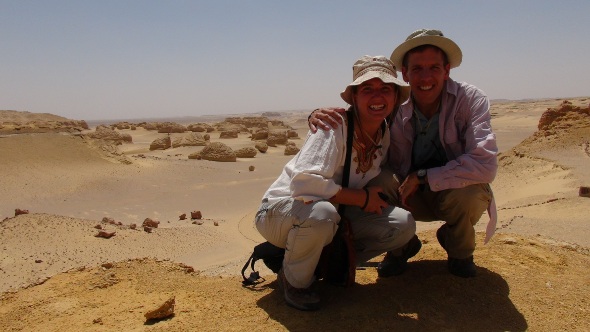 I'm quite excited as at the end of the month I get to share these sassy cats with my hometown of Vancouver, as they roll into town to speak at the Future of Tourism Talk being put on by G Adventures and Planeterra. Aside from loving listening to Audrey and Dan talk, the event looks like it should be an interesting one with thought-provoking ideas around culture, travel and sustainability, shared by Bruce Poon Tip, Paula Vlamings, David Suzuki, and my friends Audrey Scott and Daniel Noll.

On May 31, 2012 G Adventures invites you to the Future of Tourism—an evening of discussion, debate and creative exchange between visionaries from across the tourism spectrum.

Together we'll explore the roles travel and sustainable tourism play in the world today, and set the agenda for the future of our industry and our planet. Join Bruce Poon Tip, Paula Vlamings, Daniel Noll & Audrey Scott and RSVP for this special FREE event. Space is limited and will sell out fast!
Here are the details:
Date: Thursday May 31st, 2012
Time: 6:45 – 9:45 pm
Location: The Centre in Vancouver for Performing Arts (777 Homer St.)
Registration: By Donation on Eventbrite (tickets are going fast)
Hope to see you there!
Emme