The instigator to the concussion that I am currently brandishing was none other than the sexy Saskatoon-based Irish musician, Stephen Maguire.  The man just plays too damn well and was too damn good at getting all of us on our feet a'stomping!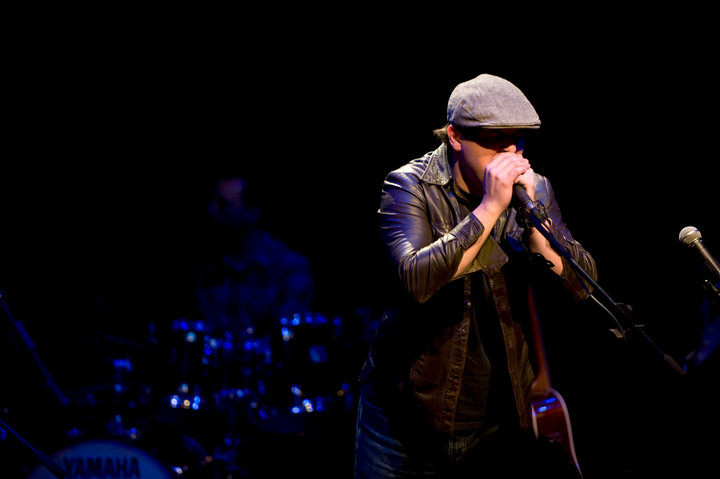 So given that I clearly enjoy the man and his music, why am I pointing him out as party to the wild night of dancing ending with a thud to the back of my noggon?  Simply to share that Stephen has made it into the top 10 for Big Dog Radio's Next Big Thing and I want to thank him for the foggy memories of good times, by sharing his music with all of you and if you enjoy it, encouraging you to take a few minutes to vote for him by June 8th, 2012.  If he wins, he gets $15,000 including a single released to radio and a slot at a major festival, a prize which he is very deserving of.
Here's how to vote:
Click on this link.
Under Stephen's bio, click 'like'.
You will be prompted to sign in through facebook.
Once you've done that, it will take you to the site's main page.
Click on the link at the top again, and this time when you click on 'like', your vote for Stephen will be registered.
Convoluted I know, but you can't fault Stephen for the fact that the radio station's technology seems to lack understanding in making things user friendly.
Thanks to all that vote for Stephen and those that just enjoyed listening.
Kisses,
Emme xoxo