Well it is no secret to anyone that has been reading here the past couple of years that Brie Mason has been baiting me to do some decluttering of my world. In fact, she used the build up and first season of HGTV Canada's TV Series ~ Consumed with Jill Pollack and Darren Doyle ~ to light a fire of inspiration under me.  You see work had exploded in the Spring of 2011, personal tragedies had hit, and with starting to cover travel, as well as the arts, the old homestead became a veritable dumping ground, as I ran in and out of the door. Once having been someone who loved entertaining, I was avoiding bringing anyone home.  Something had to be done, and Brie being a good friend, was not afraid to say it.
Consumed, Jill and Darren inspired, but by the time they did I was on the road for the year, living out of a suitcase.  The impact was clear nonetheless, as I had some of the tidiest hotel and home billet rooms you've ever seen. That didn't solve the problem back at home though. Upon arriving home, I couldn't help but think, "Wow, I've got a lot of crap I don't need." But with more travel, a concussion, and an exhausting month of work in July, the problem just perpetuated itself … until this last weekend.
Having just turned 38, and with a holiday weekend on the horizon, I decided it was time, and started the tackle with the shed (which is also where I planned to stop it on the weekend – baby steps).
Here's where I was at the get go: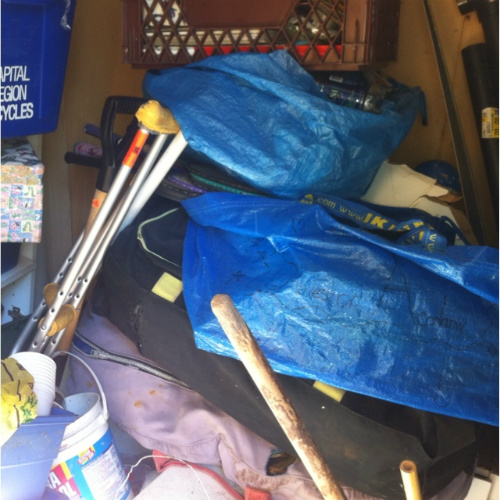 Little did I realize, once started that I had to finish or lose my deck for the summer …
… hopefully not to an explosion.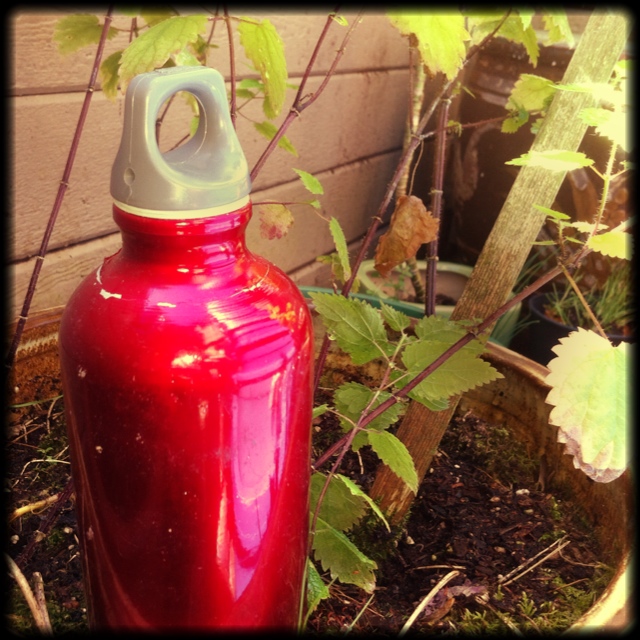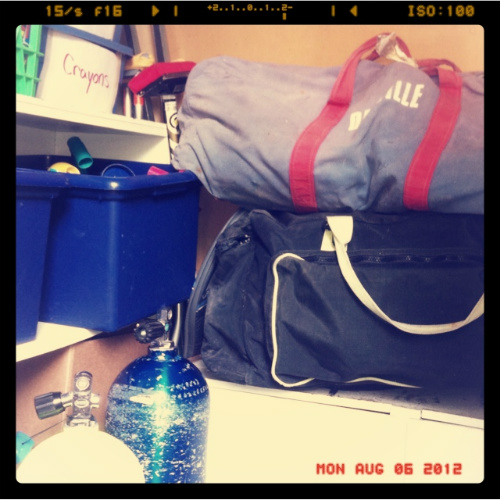 I was so pleased with the end result that I couldn't stop, cleaned off both decks and created my own outdoor oasis, from where I now write.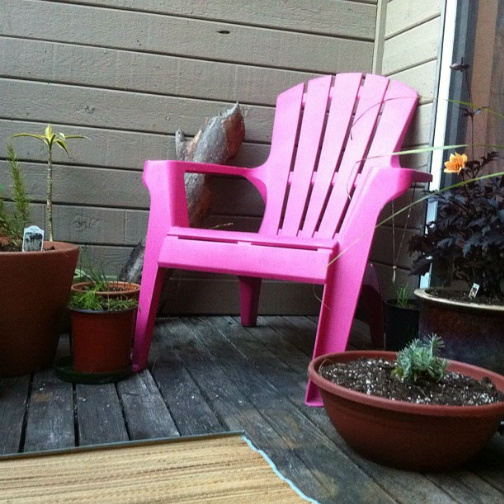 Now time to tackle the inside!
Thanks Brie, Jill, Darren and Consumed for the inspiration!