Happy 2013 all you salacious cats!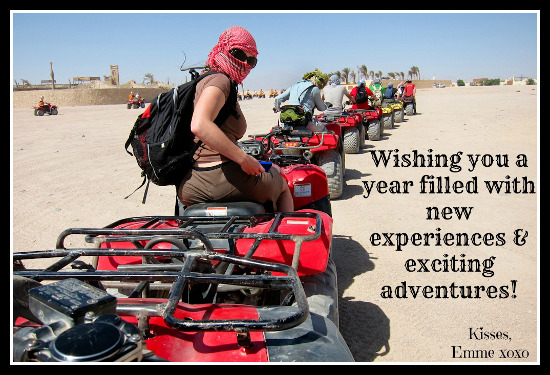 Now while everyone else is busy making New Year Resolutions, I'll admit I'm not so much a fan, as I think such things should be done whenever you are so inspired to make change in your life, as that is when such resolutions are most likely to be followed and make a difference.  For me this year, that was during the holidays when we all have a tendency to indulge a little too much.  Having just finished a two month stint on a TV set, I was a little worried that the odd hours, catering and craft services had gone to my hips, as lets face it that world does not produce the healthiest of lifestyles for the regulars working there.  Truth be told, I don't think I'd over-indulged and was in all likelihood a healthy weight, but with the on-set of my period, I was feeling bloated and suffering from "Do I look fat?" syndrome.  At any rate, as the holidays began I was feeling inspired towards a healthier lifestyle, inspiring a hashtag series #TrimmingDownOverTheHolidays.
I don't believe in dieting, in part, because I already eat relatively healthily ~ still enjoying regular desserts and the occasional fries and chips, but generally of the homemade variety and minus ingredients like cream.  But I also generally don't suffer from overeating, as it makes me feel terrible.  So this holiday trimming trip I was on, had nothing to do with my food consumption, or alcohol consumption, for that matter.  I had every intent of enjoying meals with friends and family, and in enjoying some holiday cheer with them.  So how did I trim down (and trim down I did)?  Simple ~ remembering to take time for fresh air and exercise.  Here are a few of the tips I shared:
#TrimmingDownOverTheHolidays Tip #1: Pack ridiculously heavy carry-on baggage, that does not wheel & ensure your gate is furthest one away from required coffee stop.  For the hard core holiday trimmer: head to the gate 1st before having to back track for the coffee.
#TrimmingDownOverTheHolidays Tip #2: Stay with family or friends over the Holidays with a dog (or offer to look after someone's dog that is going away), so that you get out walking daily.
#TrimmingDownOverTheHolidays Tip #3: Walk, don't drive. This way you can safely enjoy a glass of holiday cheer! If too far to walk, then walk to and from your local public transit.
#TrimmingDownOverTheHolidays Tip #4: DANCE!!!
#TrimmingDownOverTheHolidays Tip #5: Be neighbourly and get out and help shovel.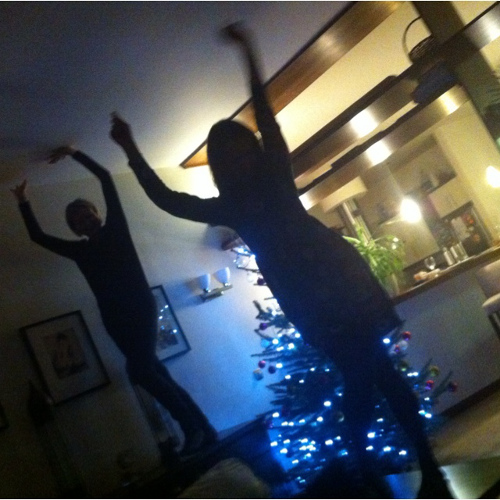 Now, while many of the above are winter or holiday specific, what I learned from this is that I need to take the time to make fresh air and exercise a part of my regular life.  Preferably everyday, but at worst every other day.  And when I fall off track, like this week due to the flu that was gifted to me over the holidays, I need to not let that be an excuse to simply fall out of habit, but rather go for shorter excursions, until my energy is back.
Wishing you all a Happy and Healthy Year filled with Shenanigans that make you laugh!
Emme  xoxo