For those of you that know me well, you'll know that I am not really a staycation type – Brie is, as you can see from her latest adventure on Roamancing, but I'm not.  I am a get out and explore, preferably on foot type. Or at least I was until 2 weekends ago, when I enjoyed the most relaxing girl's getaway with Jen Pollack Bianco and Erica Hargreave at the Four Seasons Seattle.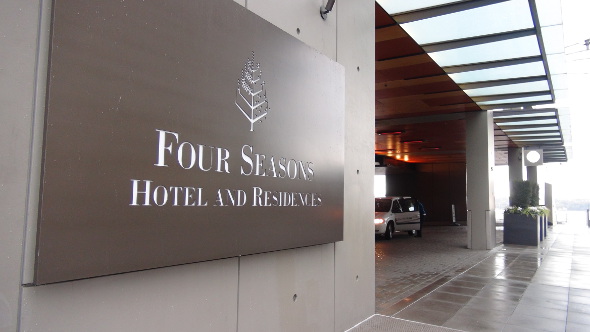 Now Seattle has a tonne of interesting things to do and see, but this getaway was a chance for us to catch up and thoroughly unwind, as we'd all had a couple of months high in stress and work, and poor Jen was sporting a walking cast.  So rather than spending the weekend racing all over Seattle, we decided to enjoy the hotel and our time together, aside from a Gourmet Seattle Tour with Savor Seattle, that I will tell you more about either here or on Roamancing, and you can read about on My Life's a Trip.  The funny part of this was we were not alone, we met a number of other Four Seasons Seattle weekenders in the rooftop hot tub, staycationing for the weekend (most of them from Seattle).  Now I have to say that says a lot about a hotel, when it is where the locals go for a mini-break without even leaving town.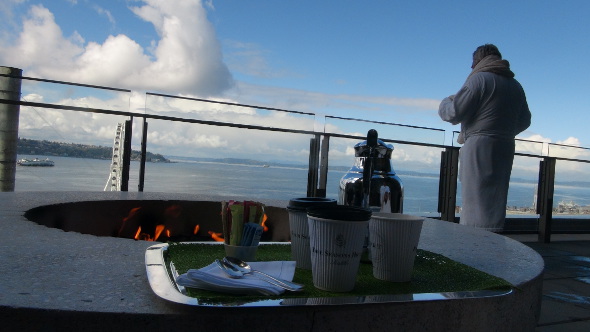 I am no slouch when it comes having experienced some high end hotels around the world, thanks to having often accompanied my Dad (in my early years) and Erica (more recently) on trips where they were speaking.  So while, I have slept in my share of motels, while doing quick jaunts across the country and simply needing a shower and a save place  to crash for the night after 12 + hours of driving, I also know what to expect from a high end hotel. The Four Seasons Seattle did not disappoint, and as I discovered in my trips to the hot tub, travelers become addicts of the Four Seasons, and I can certainly understand why.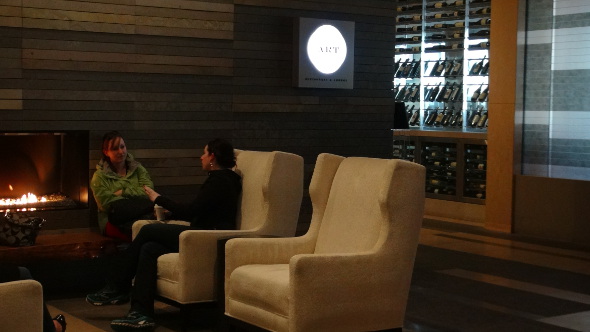 So what exactly did we enjoy about our staycation at the Four Seasons Seattle?  Oh let me count the ways …
The fact that we got to enjoy the local art and culture of Seattle without leaving the hotel!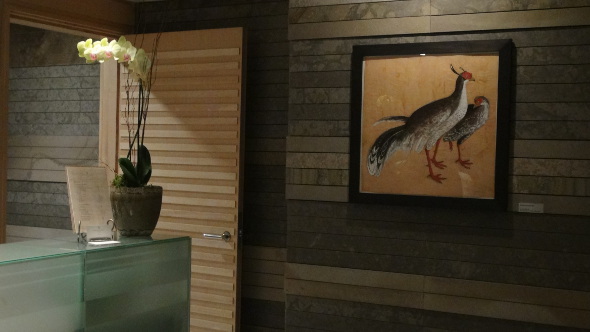 Yes, I know we were just across the road from the Seattle Art Museum, but as I previously mentioned, we were luxuriating in just spending time together, and not rushing off to see things.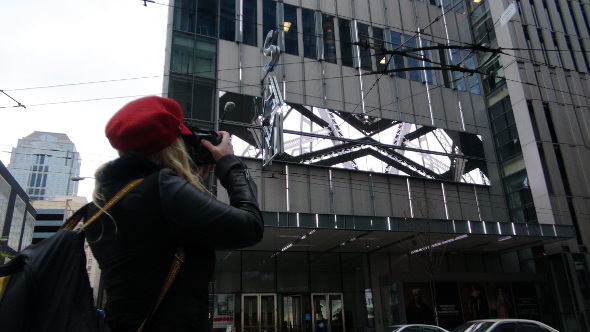 Erica could nerd out on nature's art throughout the Four Season's Seattle, as the natural stone from local mountains in the walls, include beautiful dendrites.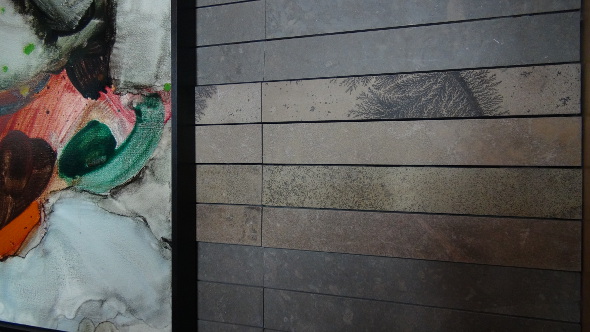 Art Restaurant (which we will be writing more about, and you can read a tease on from Jen) delightfully tantalized us with scrumptious and creative taste buds tempters from the Northwest and Seattle's local foodie scene.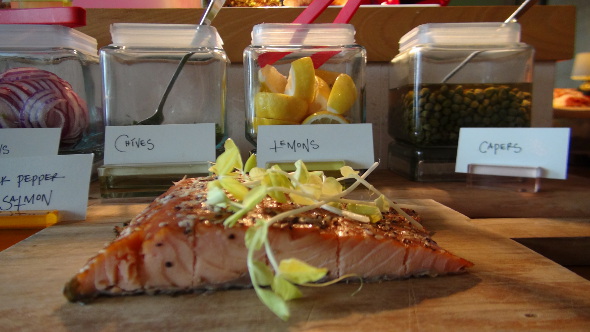 We were pampered in the lap of tranquility at the Spa with their signature facials. (more to come on this from Erica on Roamancing and read up on Jen's Spa Experience here)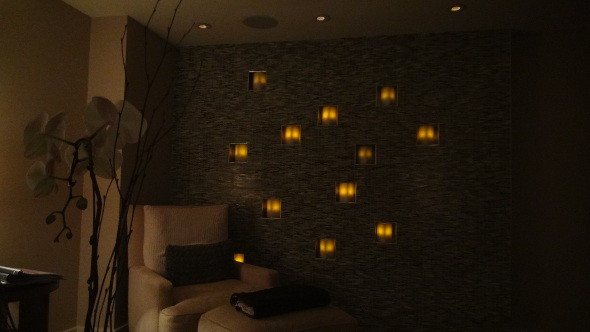 Enjoyed the welcoming and knowledge staff, who seem to love their jobs, and all had a story to tell that added a personal and memorable touch to our experience and the knowledge they imparted to us.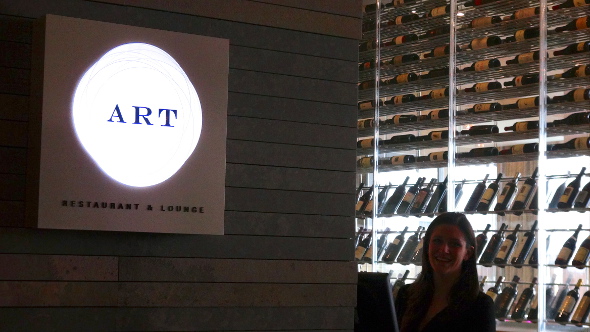 All the extra personal touches, from knowing our names when they greeted us, the biscotti with our morning lattes, the bottle of water at our bedside each night, to delivering drinks to us in plastic tumblers right to the hot tub.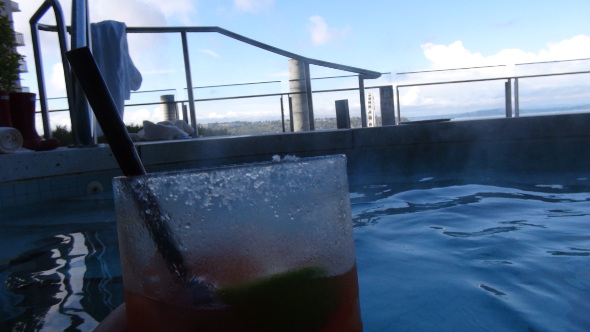 My bathroom (yes, mine – stay out Erica and Jen) of relaxing bliss!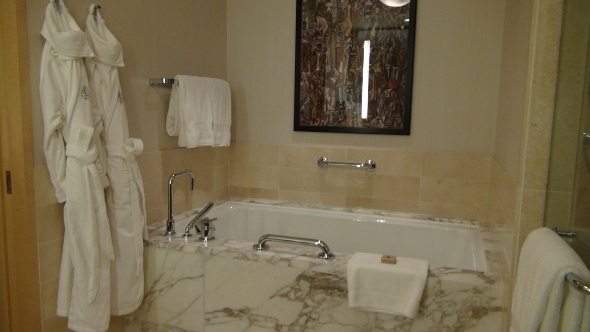 Our rooftop playground, with a heated pool, fire pit and hot tub.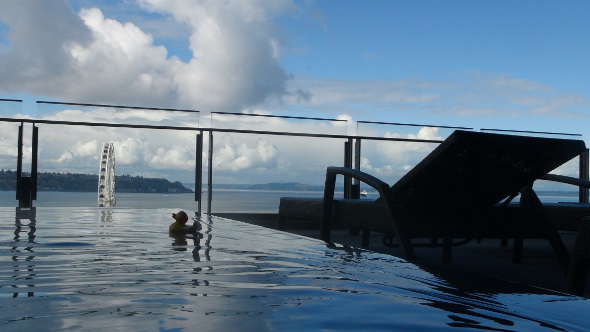 And if we really wanted to stray out to explore Seattle, it was all right there on our doorstep – from Seattle Art Museum, to Pike Place Market (and Beecher's Handmade Cheese), to the Gourmet Seattle Savor Seattle Tour we took.  Oh and we can't forget Fran's Chocolate (although I'm trying to tell my taste buds to, as it is such a wicked temptress).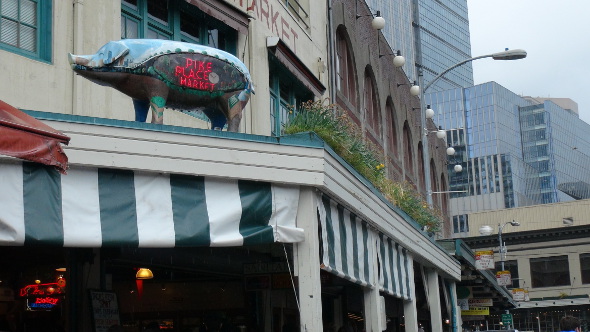 Okay, I think now is the time to bid you adieu, so I can hit the sack, and blissfully dream my way back into my luxuriously comfortable Four Seasons Seattle bed!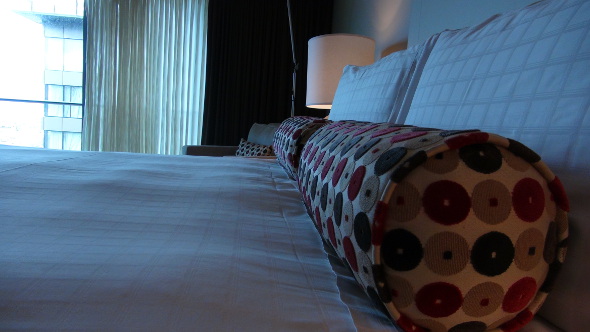 Kisses,
Emme xoxo
PS. In Full Disclosure: As always, the opinions and thoughts shared here are our own and honest ones. We are bought out by no one. In the spirit of disclosure, it should be noted that on this trip, we were guests of the Four Seasons Seattle and our hotel room and spa visit were complimentary.