I don't know how many of you remember this man from our #ReadingIsSexy Calendar …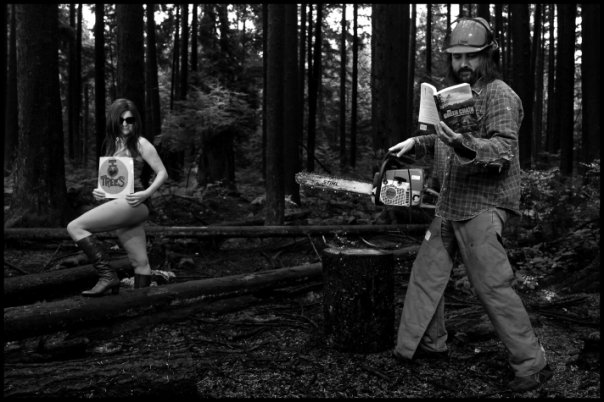 His name is Mark Leiren-Young, and the book he is reading is his second novel, Green Chain.  He has just released a new novel, Free Magic Secrets Revealed, but I am not here to discuss either of those books today, but rather his first novel, Never Shoot A Stampede Queen.  I don't know if you've read it, but if not, do.  It's terribly funny, and even won a Leacock Medal for humour.
I am all charged up about Never Shoot a Stampede Queen, because Mark is also a playwright, and has recently turned this book into a play … a play which is premiering in Vancouver this week!  Looking forward to seeing it, as I love the novel!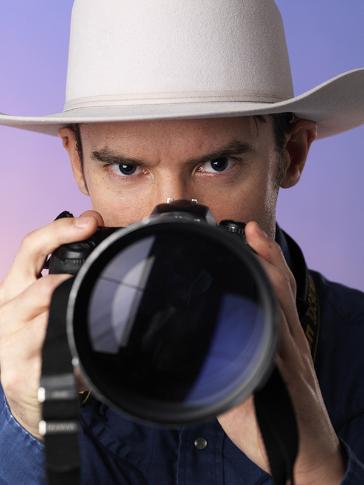 Mark has kindly given me a pair of tickets to the Show to giveaway to one lucky reader here.  Before I give them away I will share the playbill on the Show first:
Zachary Stevenson (the Arts Club's Buddy Holly) stars in the stage adaptation of Mark Leiren-Young's Never Shoot A Stampede Queen — winner of the Leacock Medal for humour. This all-new solo show follows the adventures of a big city (Vancouver) boy who arrives in the crime capital of BC (Williams Lake) and discovers stranger news, quirkier characters, and better friends than he ever could have imagined. Directed and dramaturged by TJ Dawe (hot off his acclaimed solo show Medicine), and adapted for the stage by Leiren-Young (known to Arts Club audiences for Easy Money and The Year in Revue). For more info visit http://stampedequeen.ca/.
So … !!!  Here's how to win the pair of tickets to the Preview Night in Vancouver, Thursday May 9th, 2013 at 8 pm on the Granville Island Stage:
To enter to win, simply comment below with a small town moment you've experienced, by Tuesday May 7th at 9:30 am. I will randomly pull the name of a winner from the entries Tuesday morning, May 7th.
For a second, third and fourth entry into the contest, share this contest on twitter, facebook, and google+ by sharing something like:
Win tickets to Thursday's Preview of #StampedeQueen in #Vancouver from @EmmeRogers  ~ http://ht.ly/kKFLG
Main thing for the social media entries to be valid, you must hashtag #StampedeQueen, include the link to this post, and use my handle to link me into the conversation (so that I see your entry).
Looking forward to your responses!  This should be a fun Show!
Kisses,
Emme  xoxo
PS And if you don't win our tickets, you can still catch the Show on the Granville Island Stage from May 9th – 25th.  I'll be sure to tell you all about it, as soon as I see it.