Before I die, I want to have made a board game. In particular, a map board game. In some sense, a board game is like a short story (compared to the novels that are video games) – it has very limited rules, because it has to be easily and non-frustratingly executed by its players – thus should require little calculation, and preferably, not too much random chance.
The kind of board game though, that I would like to make is one which functions at least in some respect as a simulation. Diplomacy is a lovely game which, as the title suggests, tries to simulate the backroom deals of European balance-of-power politics, and I admire it for this attempt.
But I should add that, the most enjoyable board games for me are those with maps. I love maps, they include so much implied information. They can geographically plot ethnicity, religious belief, levels of industrialization, infrastructure, cultures, and most importantly they delineate the borders of states – all over the same two dimensional piece of flat cardboard.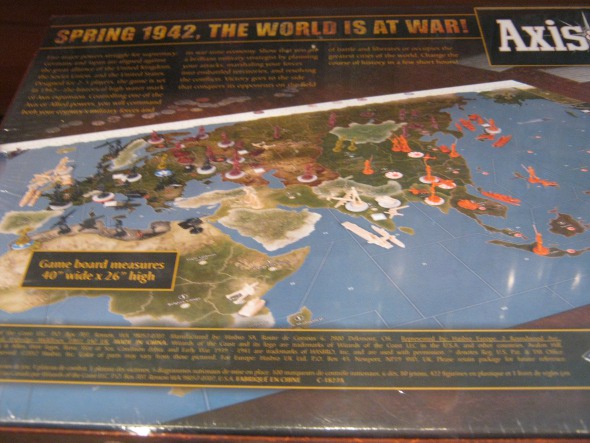 Though most maps use provinces (such as Axis and Allies, Diplomacy, and Risk) usually for military simplicity (though there are an enormous number of complicated board games, some dedicated just to particular historic battles), only a few don't use provinces.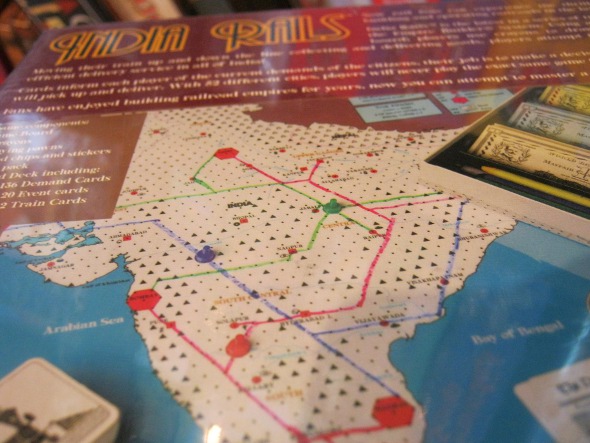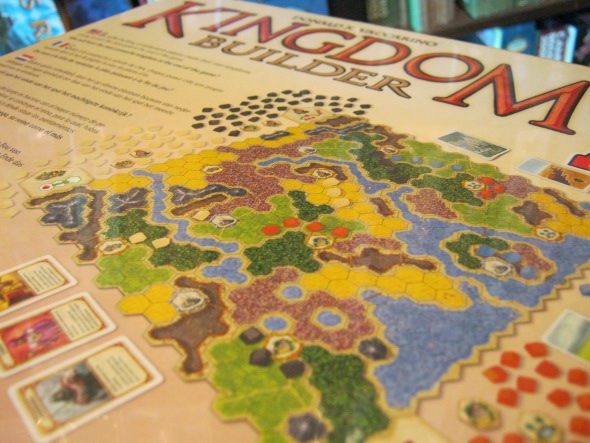 Simulating changes in political borders necessarily requires some kind of military rules and pieces, and in this area there is a lot of room to choose from. Risk presents the simple approach of dice rolls and soldiers, while Diplomacy forces players to only have as many units on the map as they have "supply centres", and make destroying a unit very difficult. Axis and Allies, and many other games, have a full range of Artillery, Infantry, Tanks, Fighters, Bombers, Submarines, Destroyers, Cruisers and many more, and if the construction of different units is dependent on geographically placed resources, then you begin to simulate the inequalities of political geography.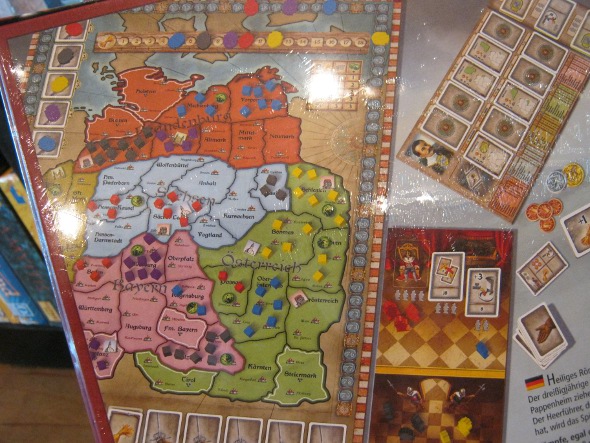 I always feel a map which doesn't include everything reasonably visitable given the time period, feels in some way incomplete. Take the original version of Attack!, or Diplomacy, which only feature half the world or Europe, respectively, in a time period of globalization, colonialism and exploration by the high seas. If I settle on anything remotely modern era, the whole world would therefore need to be included.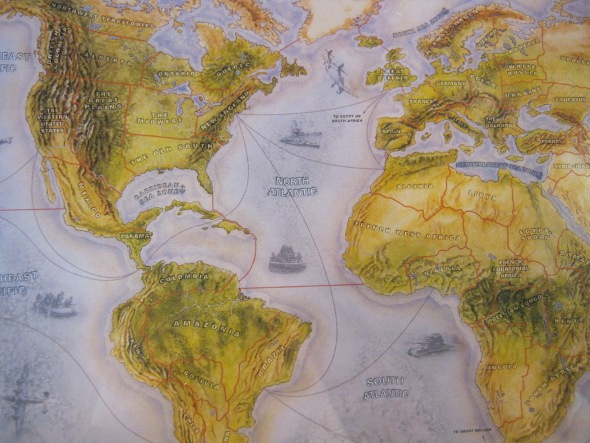 The other important feature to me is to not limit the simulation to merely politics and the military, partially because this has already been thoroughly done in board games (particularly the board games I've already mentioned), but additionally because I also very much like the non-political dynamics of map changes. The movement of capital, resources, beliefs and populations, make for interesting space to create rules for a game. Imperial tries to do something interesting to this affect, by not making the players leaders of nations, but making them international investors. This idea to me is extremely appealing, because if the players can be made independent of individual nations, such a board game could simulate the rise and fall of various countries, because the death of one country wouldn't signal the end of a player – it would become a regular process of the game.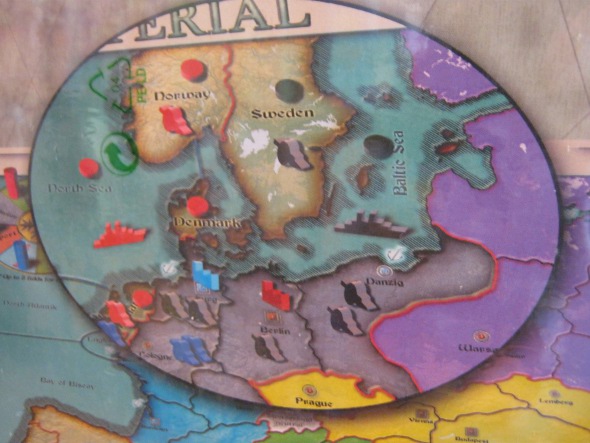 Further complicating all game ideas is whether to make communal turns and orders, like in the case of Diplomacy, or to have each player take a turn, one after the other. Playing Diplomacy, I've found simultaneous turns to be slightly hassling, especially because people cannot verbalize ideas to one another unless in secret. While this simulates actual diplomacy much better than the competing-to-convince-each-other that happens in Risk (if you're my friends, it's quite the debate as to why you should or shouldn't attack here or there), or other multi-person sequence games, the main benefit is really to force players to build or destroy trust, which I doubt would be important given the scale of a world-wide game including the rise and fall of countries.
So though I haven't yet a clear picture of my ideal map board game, I can definitely define the boundaries of what I'd like; a game in which players are not states, but some kind of none-state actor, playing on a map where its provinces can change economically and politically, including some form of simplified warfare, and using sequence turns.
I'm going to continue dreaming about this for a long time,
– Felix