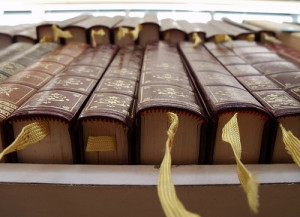 Hello I'm Felix, and I'm a new writer to Being Emme. I'm a young political and fiction writer, born in Vancouver, with a love of jazz, romanticist and surrealist art, and the study of history. I'm excited to bring my interests and talents onto Being Emme.
I'm also a student, a title I desire to never be rid of. Not entirely because I wouldn't want to graduate in the sense of become beyond a student in any subject, nor because of any cliché that one is always a student, but because I happen to like to believe a breakthrough in how I think could be behind any corner. As a student, you remain in a special place where your convictions are allowed to change radically; you're never obliged to uphold things you've said years ago – this distinct freedom is why I like the description.
Most recently I've obtained a copy of the second volume of Capital, the second book of Karl Marx's cornerstone analysis of economics. I'm beginning to read this just after finishing another Orwell book (I rather like Orwell), Homage to Catalonia. I've been intrigued by the historical political thought of the left lately, and I wanted to get a feel for early Marxist theory, particularly its use of language to portray events. My last term's history essay was in fact on interpretations of the Paris Commune uprising of 1871.
Anyways, perhaps I'll comment more on my readings another time, for now, I look forward to writing more here.
– Felix