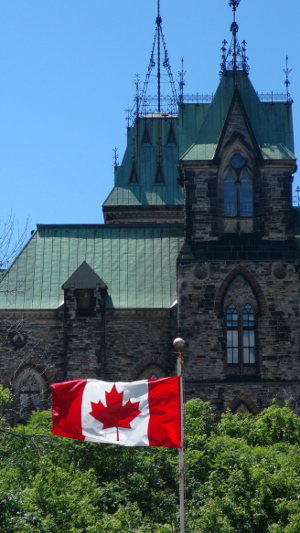 For those of you that have been reading here for some time, you'll know I'm proudly Canadian – not always of all of our politicians, but for our great country I proudly wave my Canadian flag.
With the more I travel, the more I am aware of how lucky I am to have been born in this fine country of ours and to call Canada home. Were that not the case, my life, especially as a woman in this world might have been very different. I may not have enjoyed the same freedoms and opportunities that I do, and I may not have been brought up with the core believe that has shaped my life, that I can do whatever I set my mind to. I have both my parents and the freedoms I enjoy in Canada to thank for that.
I can strut my stuff, raise my head high and look any man in the eye and shake their hand (and I do – from farmers to shop keepers to world leaders and change makers), as an equal, because I was fortunate enough to have been born Canadian – in a country where everyone has access to health care and a decent education. Thank you Canada!  I can truly say I love you!
So celebrate Canada! It's our birthday! And remember how incredibly fortunate we all are to call this country 'home'.
To help you get started:
This little fellow has the moves …
Fine words of pride from a proud Canadian that we lost this past year, Stompin' Tom Connors …
Some nostalgia from our youth …
And one Canadian that made us all very proud this past year, including with the first song ever performed simultaneously from Space and Planet Earth, thanks to Chris Hadfield, Ed Robertson of the Barenaked Ladies, the Wexford Gleeks, CBC Music, and the Canadian Space Agency …
And I know I've shared this before, but Julia Bentley & Andrew Gunadie really say it best with Canadian, Please! …
Happy Canada Day everyone!