For many, the summer is about travel … for me it's about enjoying lazy summer days close to home!  British Columbia is a bit of bliss every summer, and there are so many adventures to be had. There is never any debate though as to what the summer highlight is for me.  It is always one Hell of a great day of music spent with Rob Jones and other friends at the Burnaby Blues + Roots Festival.
Here's a look back on the years: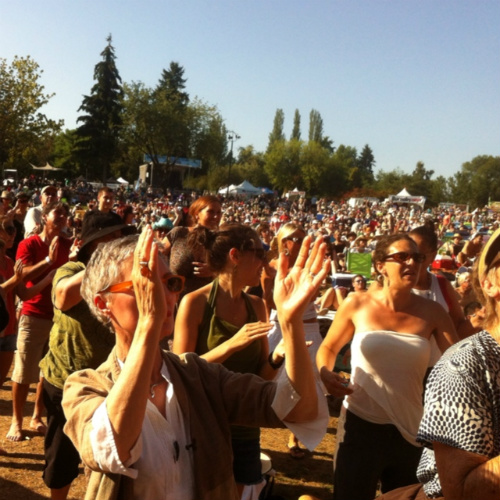 It's actually become my birthday party, the past few years, and those of us that have been going for a few years together now, plan our summer weekends away around it, to ensure we are in town, as it is not a day to be missed.
This year is extra exciting, as the Festival has grown to three stage and 12 acts. Exciting, but conundrum filled, as now I have to decide between 2 acts at any given moment in time, as oppose to soaking it all in. Feel free to help steer me. Luckily no decision has to be made for acts on the Main Stage, just between acts on the Westwood Stage and Garden Stage. Here is each act, and a sample of their music:
Charles Bradley ~ 6:45 – 8 pm on the Main Stage
ZZ Ward ~ 5:30 – 6:20 pm on the Main Stage
Jon & Roy ~ 4:45 – 5:30 pm on the Westwood Stage
Ndid Onukwulu ~ 2:30 -3:15 on the Main Stage
Shaun Verreault ~ 1:45 – 2:30 pm on the Garden Stage
Which acts would you suggest I take in?  I am sure Rob will have an opinion on the matter too.
Oh, and if you want to join us, you can still get tickets.
Sultry Blues Kisses,
Emme  xoxo