There is a rather abundant quantity of things that you should avoid saying in casual debates with your friends or colleagues, but the select few presented here bother me particularly, because they are notoriously bad lines or reasoning.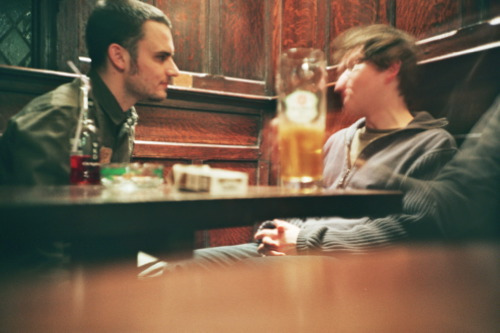 I've been collecting them over the past while, from debates, discussions, watching TV interviews, and other interactions which tend to require people defend their beliefs, and so let me posit you some straw-men that you should never become.
"Yeah, well, all politicians/presidents/prime ministers [have committed atrocities, are liars, are evil, have broken the constitution, etc]"
You probably have encountered this defensive line when you criticized a particularly bad politician, and your partner in the discussion either didn't know much about them, has a slight fondness for them (whether directly, or by association with their party), or has such a wealth of apathy in the political process they don't care to discriminate between most politicians. In the first two circumstances, it's used to end a conversation – it's a generalization meant to create an agreement between you and your partner that means no more needs to be said on the subject – but this I protest, is very lazy. If I brought up this politician in particular, I clearly thought they were worthy of note, and self-evidently don't believe they are equivalent to other politicians.
This statement itself is however, ironically, a political statement used by sloganeers when politicians want to "clean up Ottawa/Washington", or "fix the system", and thus claiming that all politicians (or all people who enter into any particular office, such as Prime Minister) are crooks, feeds into political rhetoric that some politicians (who may be crooks) use to get elected. In the third use of this line of reasoning, however, this is precisely the point – that the political system has atrophied to the point that differences between politicians are basically superficial. The holder of this opinion may even claim policy differences in foreign affairs, the economy, and social issues do not have wide-ranging impacts on daily life and history at large, something which is evidently such differences do, which is why this line of reasoning is intrusive to real debate. Real differences make real impacts which we should be use to discriminate between better and worse political figures, and this generalization should be discarded for these reasons.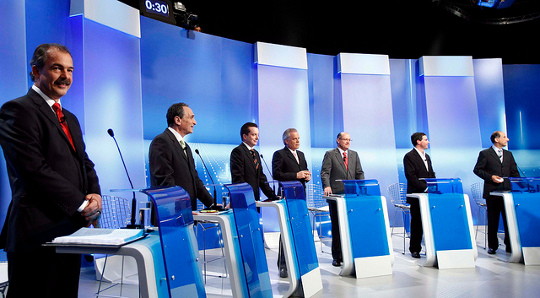 "Well, if you really think about it…" or, "In reality, [statement that is meant to be objective]"
Though more frequent, and you might say, less deleterious, than the previous one, nonetheless statements which begin with this kind of phrasing immediately discredit themselves to me, as this is another mechanism by which a speaker tries to achieve a false sense of agreement and closure to a topic. By asserting that, in reality, (an irritatingly condescending term; as to what else do you think I would be talking about if not reality? dreamland?) something is true, or if you just thought harder, or deeper, or with more panache, you'd agree with my beliefs, the speaker tries to pass off something controversial as commonplace. The only legitimate use of the phrase "in reality" might be to distinguish between reality and theory, to demonstrate a model or measure is incomplete, but I'd remain wary that someone is attempting to hide a debatable point within the contradistinction between theory and reality.
Any comparison to the Nazis or Orwell's 1984.
This territory has been well trodden by others, exemplified in things like Godwin's Law, but I thought I'd add my own comments more directed to 1984 analogies – which have as of the gun control and privacy debates in the US over the past half-year, entered a new phase of overuse.
The first obvious point, is to ask the person comparing Obama to Hitler (or whatever analogy to Nazism or 1984 they've thought would be clever this time) whether they really get how awful Hitler was. Totalitarianism was a reality that people lived and died under, in an existence of perpetual fear and paranoia, where brutality was the rule, and even hope itself was the target of state aggression. The 21st century United States of America is one of the freest countries in the world (for better or worse, in some circumstances), and the act itself of being able to openly protest your "dictator" demonstrates in many senses that your country is nowhere near a real dictatorship.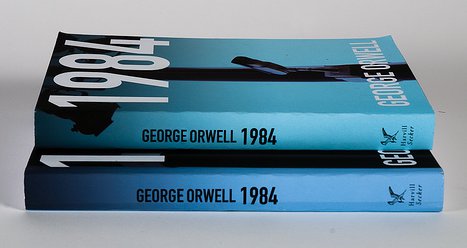 I won't belabour the above, as it's a popular criticism, but instead add that there is a deep irony in the intensive use of 1984 as a holy book to those who fight for privacy or gun rights or what have you. George Orwell explicitly created newspeak for 1984 to sardonically parody the dying political language of his own time. In an essay of his, Politics and the English Language, he protests the degradation of language and how people are no longer creatively thinking about issues, but instead are cobbling together clichés, slogans or meaningless phrases, and becoming effectively robotic in their political discourse. And today advocates against Big Brother and the thought-police, who decry PRISM and applaud Edward Snowden, or fight against the creation of a national gun registry to stop the government from taking our guns, have helped maintain a climate of discourse in which you don't need to critically consider the actual state of American or Canadian democracy, but merely have to apply the obligatory clichéd terms from 1984 wherever appropriate to call yourself a freedom fighter.
All beliefs and belief systems have their extremists… (so please ignore our extremists)
On the subject of extreme politics, I will end on this rather annoying retort about extremism. There tend to be two reasons someone will employ this defence, the first being that they self-identify as part of a group which has very violent or immoral extremists, and wishes to absolve themselves from those extremists' actions, and the second being another manifestation of trying to create false agreement, by delineating an extreme minority vs. a rational majority.
The first use of this defence, which is implied in the header, I hear most often during debates on religion, on the religious side. With a storied history of extreme violence by the religious, a distinction is made in which religion, like atheism, supposedly is just as eligible to have extremists, and thus it can't be considered the source of extremism. The atheist point on this is that religion allows people to justify doing things that no other person would, and that religion's extremists are specially equipped to do harm. Beyond the flat rejection of such a distinction between religious extremists and other kinds of extremists, the religious tend to not refute this rationale, which makes for less interesting debates.
However I personally find the second use more obnoxious. The idea is that your ideology itself is anti-radical – you are a moderate, and thus you have no extremists to absolve yourself of. Such individuals make bi-partisanship (in the US), cooperation, and compromise to be the most positive words available, but fail to ever realize when radicalism is necessary. Sweeping progressive reform is not bad by definition, and certain radical policies have legitimate merits. One can legitimately believe that without massive structural changes to the economy, climate change will wreak havoc on the earth, and thus despite the existence of eco-terrorists, the goal of preventing ecological catastrophe is still admirable.
I, for one, thus tend to reject arguments which include these kinds of generalizations above, and hope people whom hear me use them reject them as well.