What started out of necessity has now become a little project of mine, that I have to admit, has been providing me with some good laughs. Our family, like most others, is really busy. My son has started high school and has athletic and artistic pursuits in the evenings and weekends as well. This often makes him short on time to accomplish what he needs to get done. As a woman (I know you feel me on this ladies!), I am always looking for ways to make the most efficient use of time.
On one particular day, my son had studying that needed to get done and as I noticed him sitting at the table eating his meal I remarked, "Hey … you should maybe read while you're sitting there eating." to which he replied, with the greatest look of shock, surprise, and how could you be so stupid mom kind of face, "I CANNOT READ AND EAT AT THE SAME TIME!"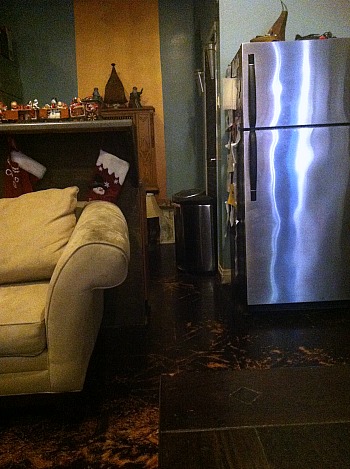 In another dining related attempt at a teachable moment, I noticed that hours after dinner my son's plate was still on the table. Our kids have the task of clearing and cleaning their own plates, so I gently reminded him that he still had to take care of it. He gave me a head nod with a "Yep, I'm planning on getting to that." I then 'lovingly' showed him that if he stood up with his plate as he left the table and brought it directly to the kitchen the job would get done in a swift instant. I explained that you're standing up and walking away anyway, might as well bring your plate with you at the same time and save yourself from it becoming a lingering job to come back to. His reasoning was this, "Yes, but I was planning to walk in a different direction from the kitchen, because I was going somewhere else."
My most recent attempt to teach the skill of multitasking was when he had a lot of homework to do, and it was already late into the evening. He was waiting for video footage to upload for something he needed to edit for a class. I suggested that while he was waiting he should work on some of his other work. He explained, "I have to sit here and watch the screen." I showed him how he could keep the computer open but put it kind of beside him and begin his other work while keeping an eye out for updates on the uploading. He kind of chuckled and said, "That's not really going to work out mom." The poor kid was up until midnight!
Oh well … I'm trying! (says the mother to any future girlfriends of his)