Jim Fox must have been happy to see some fellow Canadians at the LA Kings game the other day.  It shouldn't have come as any surprise, as they were playing the Toronto Maple Leaf's! For those who don't know, Jim Fox is a retired Canadian NHL player who spent all 9 of his seasons with the Kings.  Before the game started they gave a special ceremony honoring him. On the way in the door they gave each of us our own Jim to hang out with!
Our Jim started off being pretty cool.  He hung out and watched the game with us, ready to broadcast the highlights at any moment if we needed him to.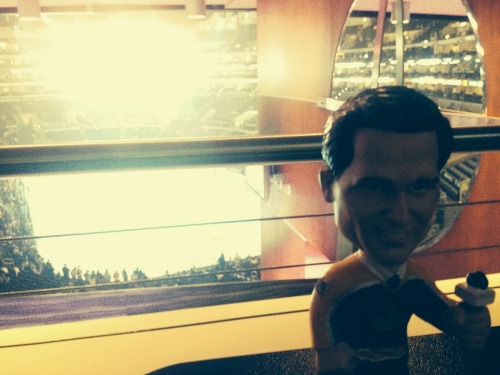 After a while, Jim wasn't satisfied with just standing around and he decided to get in on our fun.  Turns out Jim's a lot of fun himself!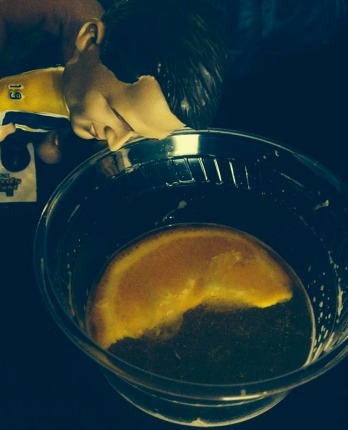 I wonder how he felt about the outcome of the game? The Leaf's beat the Kings, so being that hockey is such a Canadian sport would he be sad that his team that he played for lost, yet still be happy because it was a Canadian team who won? He must have felt a bit conflicted because he insisted on coming out with us after the game.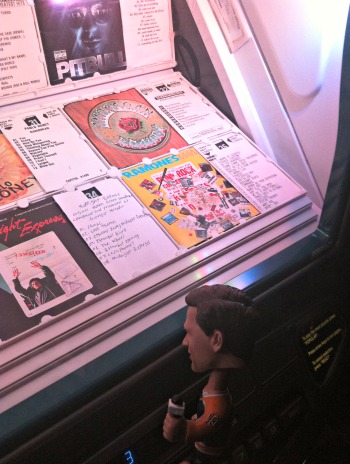 Trouble came when Jim realized he wasn't the only Jim at the pub! You see, other hockey fans went out after the game and they had their own Jims too.  That's when our Jim went a little crazy trying to prove he was the man.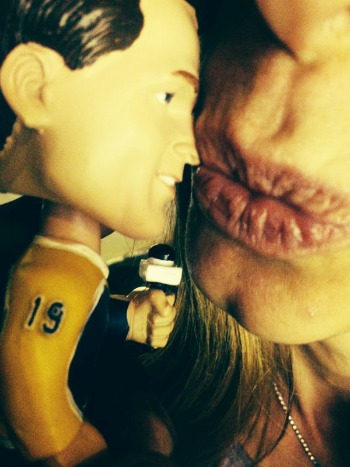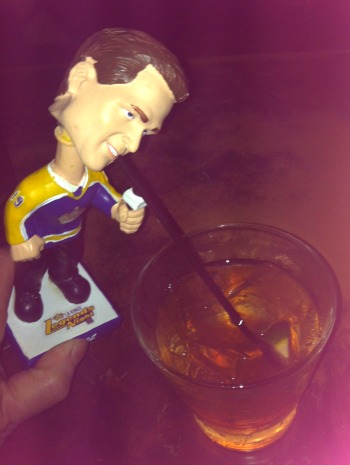 It was pretty clear to all of us that Jim didn't really think any of this through.  He went all out, and was a ton of fun, but in the end he just wasn't the playa he made himself out to be … he ran out of money.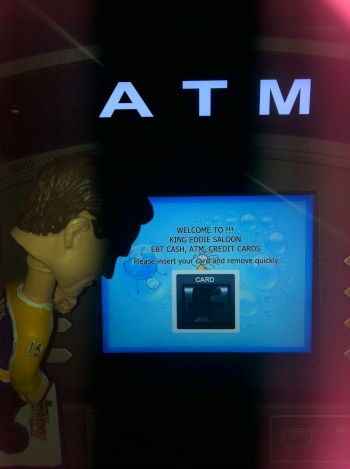 Better luck next time Jim! Hey, think of it like this … I saw a lot of people leave their Jims behind when they left, but you got to come home with us, so in the end you really did win!