Laugh, cry, and open your mind to the sensitive topic centering around the right to die.  Realwheels brings their production of  Whose Life Is It Anyway? to the historic theatre at The Cultch starting this Tuesday March 11th, and playing until Saturday March 22nd.
Written by award winning playwright Brian Clark, the play is set in a hospital room with the action revolving around main character Ken Harrison.  Ken, a brilliant sculptor was in a car accident and is now paralyzed from the neck down and is determined to be allowed to die despite the MD's determination to do their job and keep him alive.  Who will prevail?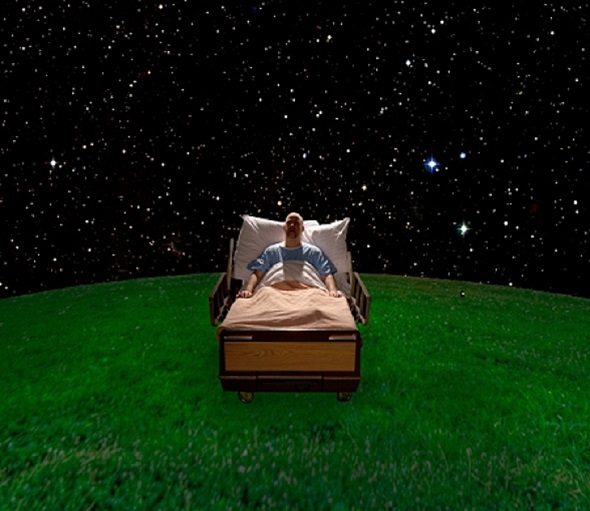 I had the pleasure of sitting in on a couple of the rehearsals and had the chance to learn more about Realwheels, the play, the cast and the director.  I was amazed at how the cast worked so well together. Director John Cooper was always open to suggestions from both cast and crew.  John explained, "I feel very fortunate to have such a high caliber group of actors to play with."  This was quite clear as I noticed John would always comment on how great everyone was doing and thank them for their patience throughout the process.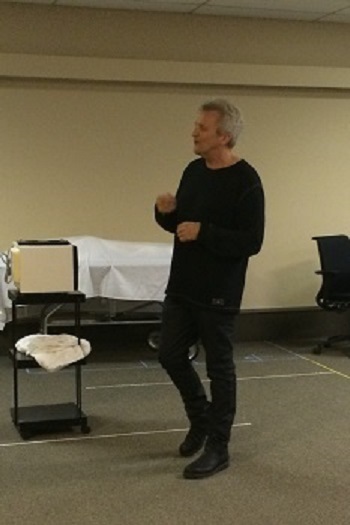 So … should someone be allowed the right to choose whether to live or die?  I find this question constantly running through my head, especially with this play and current debates bringing it to the forefront.  What happens if they are terminally ill?  What if they become a quadriplegic like Ken Harrison?  What would I do in that situation?  What if it was a loved one?  The questions go on and on … everyone has their own opinion on the right to die, and very strong opinions at that. Is there a right answer? Don't draw your own conclusions without seeing Who's Life Is It Anyway?  first.
Bob Frazer plays the role of Ken Harrison.  Bob finds the inspiration for the role from longtime friend James Sanders.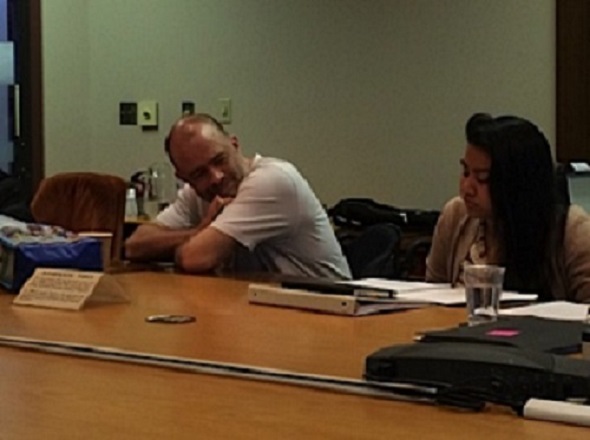 James is the founder of Realwheels and was first inspired by this play (at the time, in the form of the 1981 movie) as a young person with quadriplegia who was new to the world of disability, following a spinal cord injury.  Whose Life Is It Anyway? helped James to carry on and create artistic expression out of his own experience.  After talking with Bob, I quickly found out that he was originally going to play the role of the Doctor and James was going to play Ken Harrison.  Due to health issues James was unable to take on the role.  Both James and John thought Bob would be perfect for the role, because of his 25 year friendship with James. Bob says that not only is James his true inspiration for this piece, but for the entire role.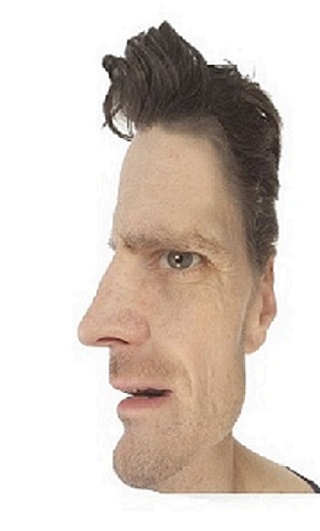 Bob Frazer as photographed by Tim Matheson
In my opinion, Bob is perfect for the role.  Yes, he might not have a disability, but he's been by James' side through his whole journey.  He's had James to ask all the deep, personal questions and has an enormous amount of respect and admiration for what he has to go through.  Bob explained, "James and I have had such a great relationship, because I've never treated him any differently than the guy that I knew back in theatre school.  I never felt sorry for him and never acted like I did."
Realwheels was created to further the understanding of living with disabilities, through art and creative expression.  They are prominent both in the professional theatre community and the disability community. To learn more about the great things Realwheels does, and what Rena Cohen, Managing Director of Realwheels/Producer of Whose Life Is It Anyway? feels about being a part of this great theatre company, click here.
Whose Life Is It Anyway? will pull at your heart strings and challenge your humanity, all while being wildly entertaining!  Catch the play from March 11th to 22nd nightly at 8pm.  Purchase your tickets for March 13th or 18th and enjoy a lively post show Q & A session.  Realwheels is offering Sign Language Interpretation provided by A.S.L. Interpreting Inc., and a Described Performance by VocalEye for those with vision loss offered at the matinee on Sunday, March 16th at 2pm.  Tickets are available now from The Cultch starting at $18 or call 604-251-1363.
Connect with Realwheels on Facebook and Twitter to get involved in the conversation around #WhoseLife and be sure to leave your comments on the show.
Enjoy the Performance!