Well, for those of you that have been reading along here for awhile, you will know I have a particular love for outdoor music festival, especially those of the one-day roots variety.  One of my favourite summer venues for such events is Deer Lake Park in Burnaby, which has been upping the summer ante the past few years, with acts all through the summer with their Concerts in the Park.  Hands down the best of those has always been the Burnaby Blues and Roots Festival, an event I am very much looking forward to on Saturday August 9th this summer.  It has competition however, in the spot of Deer Lake Concert in the Park front runner in my heart though this summer.
You see … CBC is hosting a brand new rootsy summer festival this summer at Deer Lake Park, CBCmusic.ca Festival!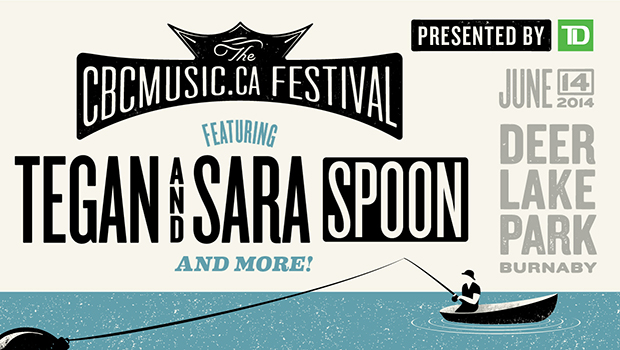 Quite excited to catch this second ever CBCmusic.ca Festival (anywhere in Canada) next Saturday June 14th, 2014!  The line up includes two stages with the details as follows:
Courtyard Stage
Lake Stage
I just have one beef with CBC … why oh why do you not have Doug Paisley in this lineup, especially as Doug is in Vancouver that night playing.  Means I am now torn!  Do I leave CBCmusic.ca Festival to catch Doug or do I miss Doug?  I feel this is a conundrum that could have been avoided by putting Doug in the lineup!
I may end up spending the day swooning and flushed, not from the sun, but from the gentlemen whose company I will be keeping.  Not only will I be accompanied by Big Daddy T and that cutie pants of the Vancouver music scene elite, Rob Jones, but I am hoping to steal the company of debonaire VanCity artists, Denis Nokony; and then the man I most enjoy flirting with at the CBC is one of the day's hosts: Jian Ghomeshi!  Will happily swoon for the other CBC Hosts too: Stephen Quinn (a voice I always delight in listening to), Gloria Macarenko, Tom Power, Grant Lawrence, Renee Filippone, and Rich Terfry.
So Jian?  I know you are fan of Doug Paisleys too … so why oh why is he missing from this line up??? He is in Vancouver that day!!!
For logistical details on the day, check out the CBCmusic.ca Festival page, by clicking here.  You can also find our advice on how to prepare for similar one-day music festival events at Deer Lake, by clicking here. Oh and get your tickets by clicking here (children aged 10 and under are free when accompanied by an adult)!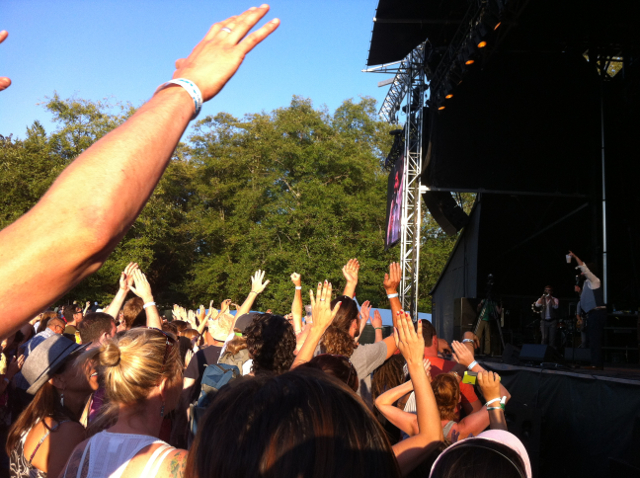 And as I mentioned, I am doing my best to catch as many acts at Deer Lake Park as possible this summer, although sadly I missed City and Colour.  Other acts include:
Friday May 23 – City and Colour (sadly missed)
Saturday June 14 – CBCmusic.ca Festival
Sunday July 13 – Symphony in the Park (a free event with the Vancouver Symphony Orchestra)
Saturday August 9 – Burnaby Blues and Roots Festival (get your tickets NOW, as the 1st 1000 sold are discounted)
Tuesday August 19 – Beck
Thursday August 21 – Jack Johnson (sadly sold out – I'll try not to gloat too much that I have a ticket!)
Stay tuned this week, as we rock out daily here to some of the coming acts at the CBCmusic.ca Festival next weekend!
Sultry Musical Kisses,
Emme  xoxo