I was quite pleased with myself when I was able to make the teen girls at my son's birthday party go, 'Oh my gosh! Those are SO adorable!'  I'd like to give you the same power by sharing this really simple recipe for fruit skewers.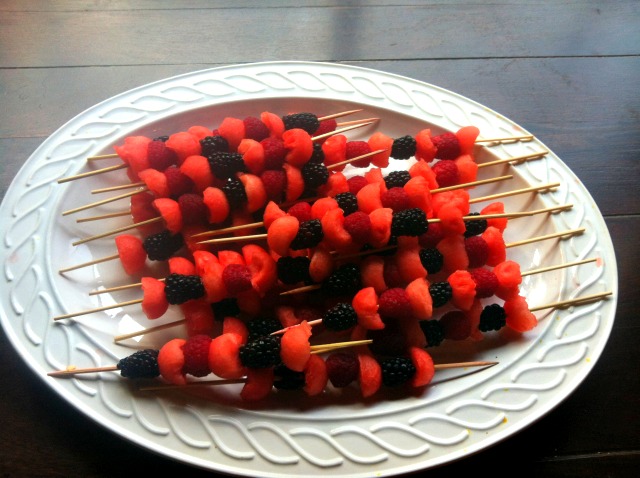 All you need is a watermelon, a large carton of raspberries, a large carton of blackberries, a melon baller and a package of wooden skewers.
Wash all of the fruit well and pat dry.  Cut your watermelon in half and make little balls using your melon baller.  This was my first time using one of those so I suspect you'd be able to do an even better job than me as mine were more like half moons…but they were still loved!
Pick up a wooden skewer and slide it through the fruit alternating between watermelon, blackberry, watermelon, raspberry, watermelon, blackberry.
That's it!!! Keep them refrigerated until ready to serve.