It's no secret that I've had an interesting array of experiences with critters, but recently things have gotten a little crazy in the spider department. I'd like to know why they like to visit me so much, and not someone who might happen to love them! I'd also like to know why they have to be so ugly, if they were all as cute as lady bugs they could walk around on my wall anytime.
It started a couple weeks ago when I was just waking up, laying in my bed praying.  I said "Amen." and then opened my eyes to see a spider repelling from the ceiling right above my face! I rolled out of the way with ninja lightening speed and gathered my nerve to look back.  It was a HUGE daddy long leg and it was just hanging in the air right above where my face would have been, as if it was disappointed it no longer had a face to land on.  I ran to get my husband so he could get rid of it and low and behold, it was still just hanging there when he got back.
After that incident we cleaned our bedroom top to bottom, got rid of any clutter, and filled in any cracks in the wall until I felt it was squeaky clean enough to get over the damage to my mental psyche enough to sleep in there again. When I say sleep, I mean with the sheets pretty much over my face, and definitely covering my ears!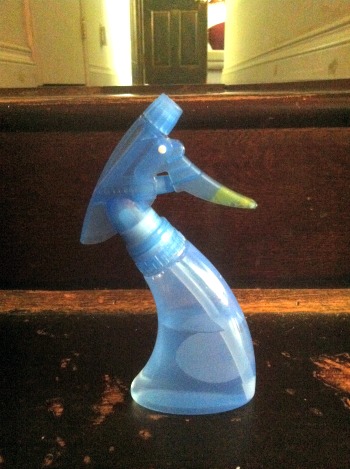 Now, just the other day when I grabbed a small pile of clothes that were freshly folded out of the laundry and sitting on my bed, I noticed something rising up off of them.  It was a spider!  A spider had been hanging out on top of my clothes and was trying to make a mission impossible exit back to the ceiling! Unfortunately for him, (oh I pray it was a him and not a female who may have laid eggs on my clothes) my ninja reflex skills squished him with a shirt. Unfortunately for me, I am now sleeping on the couch again.